Take Steps to Prepare for an Audit
In Compliance
August 1, 2016
Comments Off

on Take Steps to Prepare for an Audit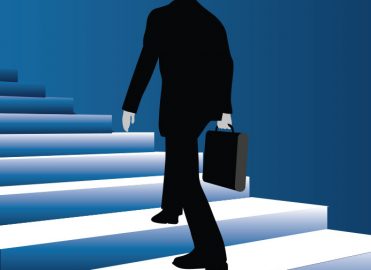 Keep Calm: Your response and knowledge can be key to the outcome of an audit.
If a letter were to arrive at your organization in an innocuous-appearing envelope, you may be afraid to open it. It's unsettling for a payer to request medical records for claims that have already been paid. Your imagination runs ahead to huge paybacks, subsequent audits, extrapolation in the millions, and men with initials on their jackets bursting in the back door.
In fact, the worst thing you could do is not open the letter. Requests for medical records are a common occurrence, and your response can make a huge difference in the outcome and impact to the practice.
Know What You're Dealing With
After you restore your composure, verify the nature of the "audit." Every payer you bill has reason to audit and a process to do so, but not every medical record request is an audit. Understand which entity is ordering records and for what purposes.
For example, Medicare Advantage plans perform data verification reviews, which are essentially reviews of diagnosis documentation to verify billing and to identify missed diagnoses. These do not usually review CPT® coding. By contrast, Comprehensive Error Rate Testing (CERT) reviews are intended to review the performance of the Medicare contractor; however, if it's determined that a claim was paid incorrectly, the money goes back to the contractor.
If the issue could result in significant financial impact,
consider having the records reviewed by an independent auditor.
Cooperate with the Records Request
The physician agrees to provide medical records when requested, both within the provider contract executed between the practice and the payer, and as part of the submission of the claim itself. To uphold this agreement, you must send the requested records within the time frame given. Send what is requested; it's not generally a good idea to send more than what was specifically requested.
If you print encounter notes from an electronic health record, make sure all of the information is available in the printed documents. For example, documentation for injection administration may not be contained in the encounter note: You may need to print additional screens to provide documentation to support all billed services.
For incident-to services, you may need to send documentation from an earlier visit at which the physician established the plan of care.
If the request applies to services rendered in a hospital or nursing facility, you're responsible for providing the documentation, even if you do not maintain or have easy access to the actual records.
Organize the records so the reviewer can easily find the necessary information. There are tales of someone responding to an Internal Revenue Services (IRS) audit with a shoebox full of receipts dumped on the auditor's desk. That doesn't work with the IRS, and it won't work with a payer audit, either.
Don't even think of ignoring the request: Failure to respond gives the payer the right to rescind payment.
Play Detective
A medical records clerk should not routinely handle medical records requests from a payer; someone who understands the implications should respond. Try to understand what issue the payer may be investigating. Are all the records for the same CPT® code? Is your physician's utilization of that code excessive compared to his peers? Were these records for incident-to services provided by an advanced practice provider, but billed under the physician? If the records are for just one patient, perhaps the investigation was generated by a patient complaint. You may not know exactly what prompted this audit, but try to identify the common issues represented.
When in Doubt, Call for Backup
Consider whether to engage an attorney. If the issue could result in significant financial impact, consider having the records reviewed by an independent auditor. An internal review is the first step, but having an "outside eye" review these records can be invaluable. Independent auditors perform many such reviews for providers, and often they can advise on appeals strategy. They also can identify issues you are not aware of.
Consultants can advise on appeals, and sometimes they have to tell the practice to get out their checkbook, and to just be glad it's not more. Depending on the circumstances, it may be wise to have such reviews conducted through the practice attorney so the findings may be protected under attorney/client privilege.
Know What Comes Next 
After you comply with the records request, find out if you will hear from the auditor or the payer, and if there is a set timeframe for their response. If so, mark that on your calendar. Don't let months slip away without following up on the issue. Also, know your rights and be prepared to appeal adverse findings.
Learn Your Lesson
An audit, or simply a records request, can be a learning experience for you and your providers. After you've cooperated with the payer request, conduct an internal review and begin correcting any issues you identify and educating providers, as necessary. You and the practice will be stronger for having weathered through this.
What Is Attorney/Client Privilege?

For more information on attorney/client privilege, see the Ask the Legal Advisory Board article (What Encompasses Attorney/Client Privilege During an Audit?) on page 49 in this issue of Healthcare Business Monthly.
---
Kim Huey, MJ, CPC, CHC, CCS-P, PCS, CPCO, is an independent coding, reimbursement, and compliance consultant. She has been a Certified Professional Coder (CPC) since 1997. Served as president of Magic City Coders (Birmingham, Ala.) and is a founding member of the Capital City Coders local chapter in Montgomery, Ala.
Latest posts by Kimberly Huey
(see all)
No Responses to "Take Steps to Prepare for an Audit"