10 Tips for MACRA Preparation
August 8, 2016
Comments Off

on 10 Tips for MACRA Preparation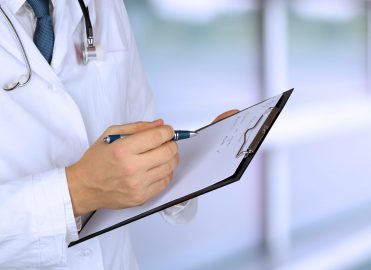 Change is a constant in healthcare. With the implementation of ICD-10, we found out how disruptive these changes can be. It appears ICD-10 is the pre-cursor to even more change, with the implementation of new quality-based payment initiatives.
Although we have no idea where we may end up with the final ruling, or the tweaks sure to follow, improvement in our practices is never a bad thing.
During the ICD-10 implementation, we began to work with physicians on their clinical documentation to prepare for the extra specificity. We know how important clinical documentation is to the health of a practice, and we must continue those efforts no matter what the timelines are for implementation of future payment methods. Here's where we can continue working on improvements following some of the same framework we used for ICD-10.
MACRA Preparation Tips
Remember: no deadlines have been set, yet. All the details are still "proposed." That doesn't mean we stick our heads in the sand and ignore until we are forced to act (after all, that did not work well for ICD-10 implementation efforts).
1.Educate clinicians and staff: Inform them about potential and proposed regulations to build awareness.
2. Evaluate the patients you treat for chronic conditions: Work on patient engagement, recalls, education, and follow through. Make sure you have game plans, in place.
3. Evaluate staff skill levels: Make sure everyone who documents in the medical record understands the importance of the end result.
4. Throw out your cheat sheets: Be sure to capture all the clinically relevant information in the coding process. Include co-morbid conditions, as applicable.
5. Review your claims data: Make sure you have clean information going on your claim forms.
*TIP: Claims data should match your medical record. Many times what is found on the claim form is not what the documentation states in the medical record. Audit your process. It is imperative these match and that all information is captured.6. Work with your vendors: Make sure you are aware of all the solutions they offer and how they may benefit your practice and your patients.
7. Meet regularly: Discuss improvements, progress, and shortfalls. Continued communication will strengthen improvements.
8. Employ the simple PDSA strategy:
Plan – Begin to plan for the changes.
Do – Gain the skill sets and resources necessary (look for CDI experts to help lead).
Study – Review your results as you move forward.
Act – Many revisions will be needed. This is new for many of us, act on your findings and make continued improvements.
9. Budget: With new quality initiatives, it may be necessary to set some money aside, now, so you are ready for necessary improvements. If it turns out you don't need the extra cash, you'll still have reserves ready.
10. Don't procrastinate: Change is inevitable. Make what improvements you can, now, despite not knowing deadlines for implementation. Your practice will benefit from any improvements you make.
We also learned another lesson in ICD-10 we should never forget: hope is not a business strategy. Hoping for delays and waiting until the last minute will kill our practices. We can build off what we learned with the implementation of ICD-10 and implement those same strategies.
Managing the Unknown
There are still a lot of unknowns for the implementation of these new quality initiatives, but we can mitigate our risks by working through improvement processes, now. If it does turn out 2017 data is going to shape our future payments, we want to make sure we are ready. Having to wait another two years to achieve positive results could be damaging to most practices. Clean claims data will help us. Be sure to review your processes.
Remember, no one can do it alone. Partner up early, and learn from others experiences.
Latest posts by Rhonda Buckholtz
(see all)