Psychotherapy Services Under Targeted Medical Review
In Coding
August 16, 2016
Comments Off

on Psychotherapy Services Under Targeted Medical Review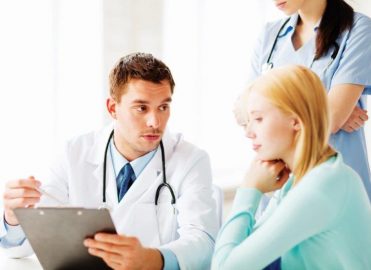 Noridian Healthcare Solutions is initiating a service-specific targeted review for mental health CPT® code 90834 Psychotherapy, 45 minutes with patient and/or family member. The Medicare administrative contractor (MAC) says data analysis has identified a potentially high use of this code in Jurisdiction E (California, Hawaii, Nevada, American Samoa, Guam, and the Northern Mariana Islands).
Are providers overprescribing psychotherapy? Or is the increase in claims for 90834 a result of providers being more conscientious about screening for mental illness?
According to the National Institute of Mental Health, more than a quarter of American adults experience depression, anxiety, or another mental disorder at some point in their lifetime.
Psychotherapy, or "talk therapy," can help people with anxiety disorders. According to John M. Grohol, Psy.D., "Typically, most people see their therapist once a week for 50 minutes."
Although Noridian's medical review will target only providers who submit Medicare Part B claims to the JE MAC, this is a good time for all practices that provide psychotherapy to assess their use of this code.
Review Documentation
According to an MLN Matters® special edition article (SE1407), the main error that the Comprehensive Error Rate Testing program has identified with psychiatry and psychotherapy codes is documentation not clearly stating the amount of time spent only on psychotherapy services.
A psychotherapeutic service and an evaluation and management (E/M) service performed on the same day, by the same provider, are separately payable if documentation supports a significant and separately identifiable E/M.
The Centers for Medicare & Medicaid Services (CMS) stipulates:
"Because time is indicated in the code descriptor for the psychotherapy CPT codes, it is important for providers to clearly document in the patient's medical record the time spent providing the psychotherapy service rather than entering one time period including the E&M service."
CGS Administrators, LLC, recommends in its local coverage determination (LCD) (L34353) to document not only the time element, but also:
Modalities and frequency
Clinical notes:

Diagnosis
Symptoms
Functional status
Focused mental status examination
Treatment plan, prognosis, and progress
Name, signature, and credentials of provider
The Medicare Part B MAC for jurisdiction 15 (Kentucky and Ohio) says, "While [psychotherapy] may include the involvement of family members, the patient MUST be present for all or some of the time." This contradiction to the code description, which indicates "and/or," is why it is so important to review a contractor's LCD for any given service a practice is considering to offer to its Medicare patients.
Consider Code Selection
Psychotherapy codes 90832-90838 represent insight oriented, behavior modifying, supportive, and/or interactive psychotherapy. Severe and profound intellectual disability is never covered for psychotherapy services, CGS notes in its LCD.
Code selection is based on time and whether the provider performed an E/M service on the same day as the psychotherapy.
The following add-on codes designate psychotherapeutic services performed with separately identifiable E/M services:
+ 90833 Psychotherapy, 30 minutes with patient and/or family member when performed with an evaluation and management service (list separately in addition to the code for primary procedure)
+ 90836 Psychotherapy, 45 minutes with patient and/or family member when performed with an evaluation and management service (list separately in addition to the code for primary procedure)
+ 90838 Psychotherapy, 60 minutes with patient and/or family member when performed with an evaluation and management service (list separately in addition to the code for primary procedure)
Psychotherapy services provided without an E/M service are based purely on time. Other than 90834, code choices are:
90832 Psychotherapy, 30 minutes with patient and/or family member
90837 Psychotherapy, 60 minutes with patient and/or family member
Do not bill psychotherapy codes for sessions lasting less than 16 minutes, warns CMS.
Sources:
https://med.noridianmedicare.com/web/jeb/cert-reviews/mr/notifications-findings/psychotherapy-90834-widespread-service-specific-targeted-review-notification
Latest posts by Renee Dustman
(see all)
No Responses to "Psychotherapy Services Under Targeted Medical Review"