Examine Nasal Endoscopy Claims for Compliance
August 19, 2016
Comments Off

on Examine Nasal Endoscopy Claims for Compliance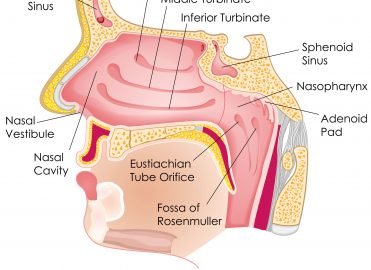 A Comprehensive Error Rate Testing contractor special study of Medicare Part B claims for diagnostic nasal endoscopy, submitted between April and June 2014, showed that most improper payments were due to insufficient documentation. The specific CPT® codes targeted in the study were:
31231 Nasal endoscopy, diagnostic, unilateral or bilateral (separate procedure)
31233 Nasal/sinus endoscopy, diagnostic with maxillary sinusoscopy (via interior meatus or canine fossa puncture)
These codes include inspection of the interior nasal cavity, middle and superior meatus, turbinates, and spheno-ethmoid recess.
Documentation Checklist
To process a claim for nasal endoscopy, Medicare administrative contractors require four essential elements to be documented in the medical record:
o   The correct date of service
o   The reason for the procedure
o   The results of the procedure
o   The physician or other qualified healthcare professional's signature (and/or signature log, or attestation)
According to the American Rhinologic Society (ARS), some common reasons for diagnostic nasal endoscopy are to:
Evaluate for chronic sinonasal symptoms unexplained by anterior rhinoscopy
Assess interval response to medical or surgical therapy in patients with chronic sinusitis and recurrent acute sinusitis
Monitor for recurrence of nasal polyps
Evaluate and manage epistaxis
Perform endoscopically guided cultures
Assess facial pain suggestive of rhinogenic origin
Evaluate clear rhinorrhea suggestive of cerebrospinal fluid leak
Perform initial diagnosis and interval surveillance for sinonasal neoplasms
Retain Payment
If your claim doesn't meet these requirements and is consequently denied, all is not lost. If you take the time to correct the errors, you may be able to obtain or retain payment. For example, if the submitted office note was partially illegible and not signed, submit a transcribed version of the documentation with the original version and an attestation from the provider. Once the payer has all the facts, it can process the claim accordingly.
---
Resources:
CMS Provider Minute
Medicare Quarterly Provider Compliance Newsletter, Vol. 5, Issue 4, July 2015
ARS Position Statement – Diagnostic Nasal Endoscopy (31231)
Latest posts by Renee Dustman
(see all)