Life as a Successful Medical Practice Manager
By Judy Wilson
September 8, 2016
Comments Off

on Life as a Successful Medical Practice Manager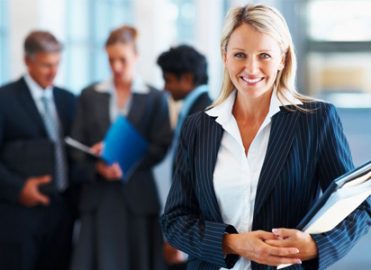 No matter what your title is, whether it be a medical practice manager, office manager, physician practice manager, administrator practice administrator, or business administrator, you will be responsible for or will oversee others who are responsible for the day-to-day operations of the practice.
What a Practice Manager Does
As a practice manager you will be tasked with hiring, firing, disciplining, training, and mentoring the staff. You will need to negotiate and administer benefits; and, maintain and help develop personnel policies, pay rates, and job descriptions. Practice managers must be able to defuse conflicts within the office and maintain accurate personnel files on each employee of the practice.  The practice manager will have to document worker's comp injuries, too.
A good practice manager always acknowledges happy events and sorrowful events in the practice as well as what is happening in the lives of the employees. Sometimes, you might need to take a few moments to listen to an employee who wants to talk about what is affecting them.
Practice managers will negotiate, recommend, and maintain contract on the office space, telephones, copiers, printers, computers, cell phones (if allowed), and any medical equipment the practice uses.
He or she will negotiate prices and order supplies for the office, printed forms,  and business and malpractice insurances. Answering services, water services, and housekeeping for the office will all come under the duties of the practice manager.
Paying bills, scheduling payroll, preparing a compensation package for employees, preparing quarterly payroll reports, and paying taxes when due all fall under the practice managers' responsibilities, whether she does them or manages those who do. Monthly report, making deposits, reconciling bank statements, merchant statements, and preparing profits and loss statement are all done by or under the watchful eye of the practice manager. Let's not forget the refunds to payers and patients, which will need to be approved by the practice manager as well.
Even though the practice manager might not do the eligibility searches on all patients, he or she will be responsible to see that it gets done, and to make sure all claims are being filed daily. Appeals, denials, and the collection of co-payments and/or co-insurance will be overseen by the practice manager. Not only does the practice manager need to make sure  the staff know which carriers the practice is contracted with, but which patients have high deductibles or HSP (Health Saving Plans). Yearly updating of all ICD-10-CM codes along with new CPT codes is another responsibility that the practice manager must oversee.
A Good Practice Manager
As you can clearly see, the day to day life of a practice manager is very consuming. A good practice manager is a valuable asset to the practice. Remember to make your way around the practice a couple times a day to observe and be available for any questions that might arise during your day.
Practice managers must stay current with all healthcare changes. The best way to stay on top of this is to attend conferences like the AAPC or an equivalent conference that offers sessions on practice management issues. Make it your goal to obtain your certification in practice management, the CPPM (Certified Physician Practice Manager) though the AAPC. This will show you have the knowledge needed to run a medical practice. By far the most important thing you can do after obtaining your certification is to network with others in your field. Sign up for list serves, LinkedIn, etc., and reach out to other practice managers on the AAPC forum for questions and networking.

Latest posts by Judy Wilson
(see all)