Career Opportunities Open Up for a Proud Business Professional
By Stacy Bunk
September 2, 2016
Comments Off

on Career Opportunities Open Up for a Proud Business Professional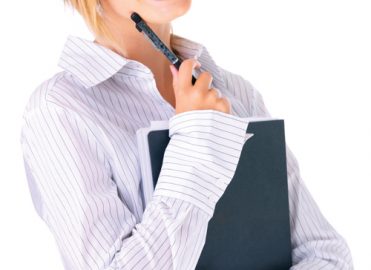 "What do you want to be when you grow up?"
That was the question I heard at my first interview after I graduated with a bachelor's degree in Business. I was sitting across from an Ivy-League-educated physician with beautifully hung plaques displaying his accomplishments, and I knew my response needed to come quick and be concise. I had no idea what I wanted to be; so instead of giving him my career goal, I said, "Proud." He hired me on the spot.
Project Coordinator
My first job was as a departmental project coordinator at a world-class academic medical center. I worked for the vice chairman and he gave me every project that no one else wanted. I loved it. I learned so much from every assignment: how to navigate the system, what was important to successful people, who my friends were, and what I never wanted to do again. Over time, the projects were more visible and I had greater responsibility. It was the best training ground I could have been given.
Billing Manager
My next role was in the billing office at a different academic medical center. I had no idea what billing was or what my daily activities would be, but it was a management role with an actual job description and expectations, and I was excited. The day I walked in and started training I was astounded at the complexity of the revenue cycle. It was like working on a puzzle, every day. I was baffled by how advanced the medicine and patient care was, yet how undeveloped the revenue recovery seemed. That was when my passion to understand and manage a complex system of evolving rules and regulations began.
As a billing manager, I was expected to determine which claims could be adjudicated and which should be sent for bad debt write off; however, I had no idea what the codes on the claims actually meant or if the denial was fair. I sifted through operative reports and denied claims, trying to understand how words became codes. I asked my peers, and they told me about the "coders" who worked downstairs and remotely from home. I quickly became friends with the coder who worked with my accounts, and learned about her training and process. I decided to become a coder, as well.
Revenue Director
After I completed my Certified Professional Coder (CPC®) and Certified Cardiology Coder (CCC™) training, I felt well-qualified to talk with coding, claims, and clinical staff about how their pieces intersected to end in a paid or denied claim. We worked through common issues resulting in denials one by one, and eventually affected revenue enough to garner the attention of senior management in the hospital. Our diligence paid off, and the departments we supported were able to use the additional revenue we were securing to improve the care being delivered to our patients. It was incredibly rewarding.
Eventually, I became revenue director and managed the hospital, professional, and research revenue operations of more than $500,000,000. It was complex work that I loved. I would get excited at the end of the month when we posted record revenue on stagnant volume. Each year, costs would increase and the revenue team was expected to compensate. We did so, every time. The coding and billing staff worked hard. Their dedication was second to none, and I made lifelong friendships I cherish.
Field Reimbursement Specialist
Today, I work in the medical device industry. In all the years I worked in the hospital or served as the Boston, Massachusetts, local chapter president, I had never heard of a coder becoming a "field reimbursement specialist." When I looked for jobs in the industry, I was intrigued to learn more about it.
In the medical device industry, field reimbursement specialists are generally coders who work directly with hospitals and physicians to help them secure reimbursement for their devices. The devices we manufacture are an investment for hospitals, and require a program approach to ensure a revenue return. Field reimbursement specialists reach out to hospital coders to talk through documentation, billing, and coding requirements. We can come to you and work alongside your team, or we can do webinars. Often, we offer continuing education units for coders who participate in our training.
Making the Business Side of
Healthcare Better with Pride
Working in field reimbursement has combined all of the experience and skills throughout my career. I can help an administrator start a program for a medical device. I can talk a physician through documentation requirements. I can help coders assign codes based on documentation. And I can help a claims specialist understand a denial. But most of all, I can go home every single day knowing that my role helps physicians deliver world class care to patients in need.
When someone asks me how I ended up in this field known to few, I tell them I based all of my career choices on being proud of my work.
---
Stacey Bunk, FABC, is senior manager of reimbursement and healthcare economics at Abiomed. Prior to joining Abiomed, she worked at multiple Partners Healthcare institutions in Boston. Bunk served as a service line director for Lahey Health, an academic medical center in Burlington, Mass. She served as the revenue director of the Corrigan Minehan Heart Center and consultant at The Advisory Board Company with the revenue cycle best practices team. Bunk is a member of the Boston, Mass., local chapter.
Latest posts by Stacy Bunk
(see all)