Ovarian Cancer Early Detection Is Vital to Survival
September 2, 2016
Comments Off

on Ovarian Cancer Early Detection Is Vital to Survival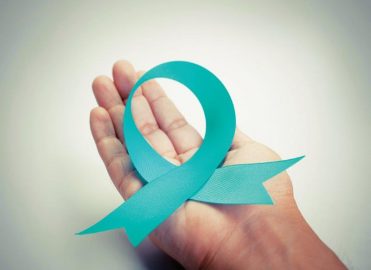 Recognize the signs and symptoms of this disease in women.
September is National Ovarian Cancer Awareness month — a perfect time to learn more about this devastating disease.
Ovarian cancer ranks fifth in cancer deaths among women, and is the deadliest of the gynecologic cancers, with a five-year survival rate of 46 percent. Because of the location of the ovaries in the body, most ovarian cancers are not diagnosed until the late stages. When diagnosed in the early stages, the percentage of survival is much higher, at 91.2 percent. A woman's lifetime risk for developing ovarian cancer is 1 in 75, and approximately 22,000 new cases will be diagnosed, this year. It's important to understand the signs and symptoms of this silent killer.
Ovarian cancer can be hard to detect in the early stages, which is when only approximately 19 percent of diagnoses happen. Most signs and symptoms do not happen until the disease has progressed and tumors have begun to push on the bladder and/or fluid has begun to accumulate in the abdomen. Symptoms of ovarian cancer that may help to detect early stages of the disease include:
Bloating
Pelvic or abdominal pain
Trouble eating or feeling full quickly
Feeling the need to urinate urgently or often
Other symptoms of ovarian cancer can include:
Fatigue
Upset stomach or heartburn
Back pain
Painful sexual intercourse
Constipation or menstrual changes
Individually these symptoms may not stand out as a problem, but if any of them persist for more than two weeks, see a doctor immediately.
Pap smears do not test for ovarian cancer. The best way to diagnose the disease when there are no symptoms is to undergo annual rectal and vaginal pelvic examinations. If an irregularity is suspected, a transvaginal ultrasound (76830 Ultrasound, transvaginal) can be performed to view the ovaries. If there is a family history of ovarian cancer, some doctors may decide to take a tumor marker. The most common tumor marker is the blood test CA-125 (86304 Immunoassay for tumor antigen, quantitative; CA 125). Genetic testing may also be done to detect if a woman has Lynch Syndrome or a BRCA1 or BRCA2 mutation (the same mutation seen by some breast cancer patients). Women who test positive may be advised by their doctor to undergo a transvaginal ultrasound and a CA-125 test, yearly.
Diagnosis and Procedural Coding
ICD-10 codes:
C56- Malignant neoplasm of ovary
C56.1 Malignant neoplasm of right ovary
C56.2 Malignant neoplasm of left ovary
C56.9 Malignant neoplasm of unspecified ovary
Z80.41 Family history of malignant neoplasm of ovary
Z84.81 Family history of carrier of genetic disease (BRCA1 or BRCA2 gene mutation) (Lynch syndrome)
Genetic testing CPT® codes:
| | |
| --- | --- |
| CPT® Codes | Test Name |
| 81211, 81213 | BRCA1/2: Comprehensive BRCA analysis by gene sequencing with deletion/duplication analysis |
| 81212 | BRCA 1/2: Ashkenazi Jewish 3-site mutation analysis |
| 81215, 81217 | BRCA1 or BRCA2 specific site analysis |
| 81211, 81213 | BRCA1, BRCA2 (eg, hereditary breast and ovarian cancer) gene analysis common and uncommon duplication/deletion variants |
| 81288 | MLH1 (mutL homolog 1, colon cancer, nonpolyposis type 2) (eg, hereditary non-polyposis colorectal cancer, Lynch syndrome) gene analysis; promoter methylation analysis |
| 81292-81294 | MLH1 genetic testing code range |
| 81295-81297 | MSH2 genetic testing code range |
Hope Is in Sight
Those who find themselves with an ovarian cancer diagnosis may feel like there are no options; however, there are hundreds of research studies and clinical trials around the world to help doctors and researchers learn more about this disease. In August 2015, Stand Up to Cancer announced a new Ovarian Cancer Dream Team to focus on DNA repair therapies using a $6 million grant over three years. Bringing more awareness to this disease through organizations such as Stand Up to Cancer will help with early detection.
Spread Awareness
I dedicate this article to my mother Denese Kromminga, who passed away February 4, 2016, on World Cancer Day. Last year, I wrote about using my billing and coding skills to help my mom through her cancer diagnosis and treatment (I Am AAPC, July 2015, www.aapc.com/blog/31317-i-am-aapc-bridget-toomey-cpc-cpb/). Now that she has lost her battle, I am spreading awareness of the signs and symptoms of ovarian cancer in hopes of increasing the rate of early detection. To learn how you can help spread awareness, check out the following groups:
National Ovarian Cancer Coalition (NOCC®):
www.ovarian.org
Norma Leah Ovarian Cancer Foundation™:
www.normaleahfoundation.org
Ovarian Cancer National Alliance: www.ovariancancer.org
Resources
American Cancer Society
Cancer.net®, Lynch Syndrome page
Norma Leah Ovarian Cancer Foundation, Detection page
Stand Up to Cancer
---
Bridget Toomey, CPC, CPB, CRCR, works for the University of Iowa Hospitals and Clinics in Patient Financial Services as a revenue cycle coordinator, where she supervises staff on the physician Iowa Medicaid team. She is a member of the Iowa City, Iowa, local chapter.
Latest posts by Bridget Toomey
(see all)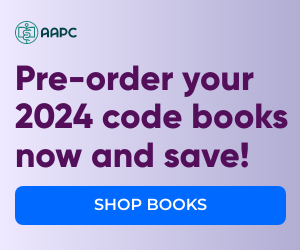 No Responses to "Ovarian Cancer Early Detection Is Vital to Survival"