Overcome Quirky NCCI Bundling Rules for Shoulder Arthroscopy
September 1, 2016
Comments Off

on Overcome Quirky NCCI Bundling Rules for Shoulder Arthroscopy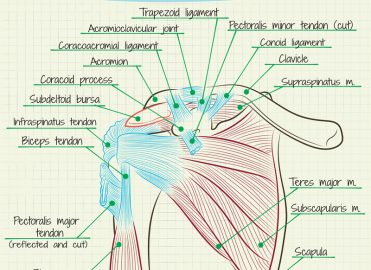 Be watchful of status indicators, modifier use, payer rules, and EOBs.
The American Academy of Orthopaedic Surgeons (AAOS) has campaigned to reverse National Correct Coding Initiative (NCCI) bundling edits affecting shoulder arthroscopy procedures. Their efforts have been successful — although, possibly with a catch.
Status Indicators Change, Guidelines Don't
Effective July 1, 2016, NCCI no longer bundles CPT® code 29823 Arthroscopy, shoulder, surgical; debridement, extensive with 29828 Arthroscopy, shoulder, surgical; biceps tenodesis; 29827 Arthroscopy, shoulder, surgical; with rotator cuff repair; or 29824 Arthroscopy, shoulder, surgical; distal claviculectomy including distal articular surface (Mumford procedure). That means a modifier is no longer needed when reporting these code pairs during the same operative session. Note, however, that this change affects only the modifier status indicator, not the guidelines in the 2016 NCCI Policy Manual for Medicare Services.
Chapter 4 guidelines continue to specify, "With the exception of the knee joint, arthroscopic debridement should not be reported separately with a surgical arthroscopy procedure when performed on the same joint at the same patient encounter." By this logic, arthroscopic debridement of the shoulder (29823) is included in all other shoulder arthroscopy codes. Based on the Chapter 4 guidelines, you (still) should not report 29823 with 29828, 29827, or 29824 to Medicare.
Many private payers also follow NCCI edits and guidelines. Reference your contracts for their stance. Until the NCCI guidelines are changed, your payer may not reimburse 29823 with a biceps tenodesis (29828), rotator cuff repair (29827), or Mumford procedure (29824). NCCI guidelines are not updated unless requested, and revisions normally take place by Dec. 1, effective the following year. Hopefully, AAOS will contact the Centers for Medicare & Medicaid Services (CMS) and request a change in the guidelines, prior to
the deadline.
Even though the modifier status indicator has changed for these code pairs, keep an eye on your explanation of benefits (EOBs). If you find that payers continue to deny claims for 29823 with 29824, 29827, or 29828, you may want to appeal, citing the NCCI status indicator effective July 1, 2016. Be prepared for a rebuttal if the payer, in turn, cites the contradictory NCCI guidelines.
Capsulorrhaphy and More
Still Subject to Bundling Edits
NCCI edits continue to bundle 29806 Arthroscopy, shoulder, surgical; capsulorrhaphy and 29827, which has caused difficulty when
seeking legitimate reimbursement for these procedures when performed during the same operative session. NCCI also continues to bundle 23472 Arthroplasty, glenohumeral joint; total shoulder (glenoid and proximal humeral replacement (eg, total shoulder)) and 23430 Tenodesis of long tendon of biceps, in spite of AAOS assertions that the two procedures are not bundled, as stated in Orthopaedic Code-X 2016 and the Complete Global Service Data for Orthopaedic Surgery – 2016.
For Medicare patients — and any other patients covered under federally-funded healthcare programs, such as Medicaid, federal BlueCross® BlueShield®, CHAMPVA, TRICARE®, and any other healthcare program provided to federal employees — code combinations 29806/29827 and 23472/23430 will be denied.
If the surgeon performs capsulorrhaphy (29806) and a Mumford (29824) with extensive debridement of the rotator cuff repair and chondroplasty (29823), remember that NCCI bundles 29823 with 29806. NCCI Chapter 4 guidelines state the shoulder is a single anatomic location, and instruct not to use a modifier to unbundle arthroscopic procedures performed on the same shoulder. The modifier status indicator changes pertain only to those cases when the surgeon performs 29827 with 29823; 29824 with 29823; or 29828 with 29823. Other code combinations involving 29823 may still trigger bundling edits.
Resources
NCCI edits: www.cms.gov/Medicare/Coding/NationalCorrectCodInitEd/index.html
NCCI Policy Manual for Medicare Services – Effective January 1, 2016: www.cms.gov/Medicare/Coding/NationalCorrectCodInitEd/index.html?redirect=/nationalcorrectcodinited/
AAOS, Orthopaedic Code-X 2016
AAOS, Complete Global Service Data for Orthopaedic Surgery – 2016
---
Margie Scalley Vaught, CPC, COC, CPC-I, CCS-P, MCS-P, ACS-OR, ACS-EM, has worked in the healthcare arena for over three decades, from nurse's aide to ward clerk and medical transcriptionist to office manager. The majority of those years were spent in orthopedics. She presents regularly for offices and national organizations, and has contributed coding articles to many publications. Vaught stays current by attending annual conventions for AAOE, AAPC, MGMA, and the AMA's CPT® Symposium. She has also provided testimony regarding correct coding issues and compliance in fraud and abuse cases. Vaught was an AAPC National Advisory Board member, and is a member of the Olympia, Wash., local chapter.
Latest posts by Guest Contributor
(see all)