Guard Against Embezzlement
September 6, 2016
Comments Off

on Guard Against Embezzlement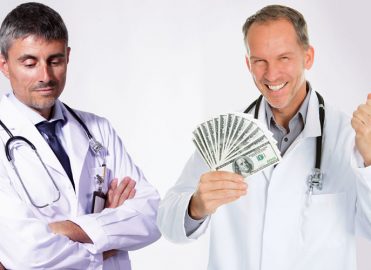 Embezzlement is a serious concern in any workplace, including healthcare settings. Here are a few tips to avoid and protect against embezzlement:
Get Bonded. Bonding is cost effective and the insurer will often risk stratify the practice because it has a stake in doing so. Theft insurance can reimburse you for any stolen cash.
Front desk reconciliation: Have two persons verify the balance sheet at the end of every day for all cash, credit card, and check transactions. Checks and cash are most vulnerable. Using an electronic deposit for checks prevents a thief from cashing the checks on his or her own.
Have an accountant, administrator, or the owner verify checks written to payroll, vendors, charity, etc., every month (or, at least once per quarter). Checks for "petty cash" can result in hundreds of thousands of dollars stolen, over several years, even in a small practice.
Reconcile all billing department checks, daily. Daily reconciliation and verification of payment against services rendered will identify the money going into AR, and will allow your billing team to track deposits. Most billing companies and EMR administrative panels can provide a report linking paid and unpaid claims. These are usually based on human postings; therefore, a two-person verification system is best to protect the practice and billing personnel.
Latest posts by Douglas J. Jorgensen
(see all)