Prepare for an Uptick in Prostate Cancer Screening Claims
In Billing
September 7, 2016
Comments Off

on Prepare for an Uptick in Prostate Cancer Screening Claims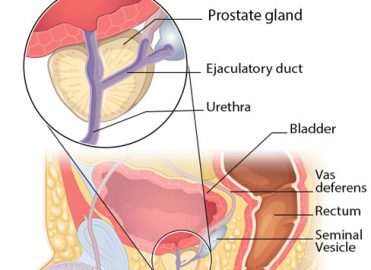 September is Prostate Cancer Awareness month.
Prostate cancer is the most common cancer among American men, other than skin cancer. The prostate is a part of the male reproductive system, which produces fluid that makes up a part of semen. It is located just below the bladder and in front of the rectum.
Because the risk for prostate cancer increases with age, all male Medicare beneficiaries 50 years and older are covered for annual prostate cancer screening.
Prevention is the Best Medicine
There are two common preventive screening tests for prostate cancer:
Digital rectal exam (DRE)
Prostate specific antigen (PSA) test
The U.S. Preventive Services Task Force recommends against PSA-based screening for men who do not have symptoms. Only a biopsy can diagnose prostate cancer for certain.
Coding Prostate Cancer Screening
For Medicare patients, report the following HCPCS Level II codes, as appropriate:
G0102 Prostate cancer screening; digital rectal exam
G0103 Prostate cancer screening; prostate specific antigen test (PSA)
The ICD-10 diagnosis code to support either screening is:
Z12.5 Encounter for screening for malignant neoplasm of prostate
Billing Prostate Cancer Screening
For a DRE, Medicare Part B copayment/coinsurance and deductible apply. For a PSA, Medicare Part B copayment/coinsurance and deductible are waived.
---
Resources:
Medicare Preventive Services Educational Tool
Centers for Disease Control and Prevention
Latest posts by Renee Dustman
(see all)