Quick Guide to Modifier 58
In Coding
September 12, 2016
Comments Off

on Quick Guide to Modifier 58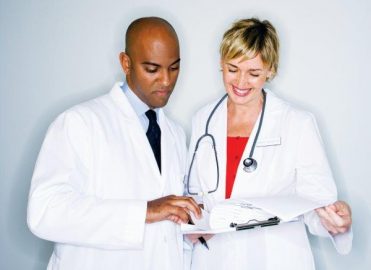 Modifier 58 Staged or related procedure or service by the same physician or other qualified healthcare professional during the postoperative period is applied only during the postoperative period of a prior procedure, to indicate that the current procedure is either:
Planned prospectively or at the time of the prior procedure
For example, skin grafts may be performed in stages to allow adequate healing time between procedures. Subsequent skin grafts are expected, following initial procedure.
Tip: Do not append modifier 58 for staged procedures when the code description indicates "one or more visits" or "one or more sessions" (e.g., 65855 Trabeculoplasty by laser surgery, 1 or more sessions (defined treatment series)
2. More extensive than the prior procedure
The physician performed a dilation and curettage (D&C) on April 1, followed by a hysterectomy on April 10. In this case, the D&C (e.g., 58120 Dilation and curettage, diagnostic and/or therapeutic (nonobstetrical)) is the initial procedure. The hysterectomy (e.g., 58260 Vaginal hysterectomy, for uterus 250 g or less) is a more extensive procedure during the global period of the initial, related procedure, to which you would append modifier 58.
3. For therapy following a diagnostic surgical procedure
For example, the General Correct Coding Policies for National Correct Coding Initiative Policy Manual for Medicare Services, Chapter 1, explains:
If a diagnostic endoscopy is the basis for and precedes an open procedure, the diagnostic endoscopy is separately reportable with modifier 58. However, the medical record must document the medical reasonableness and necessity for the diagnostic endoscopy.
In this case, the open procedure is a therapeutic procedure following a diagnostic endoscopy.
Latest posts by John Verhovshek
(see all)