Empathy and Boundaries: Challenges in Healthcare
September 15, 2016
Comments Off

on Empathy and Boundaries: Challenges in Healthcare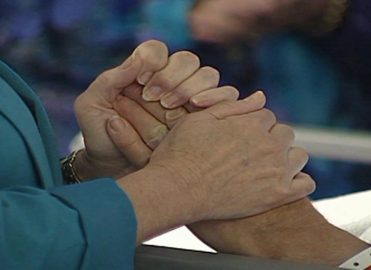 The nature of helping professionals is to support patients through illness, aiding them with decision making and management of symptoms. As helping professionals we are asked more frequently to go outside our range of training to help patients. Doing more with less.
Positive Rewards
We receive many positive rewards such as interpersonal intimacy, valuable consequential work, and having a positive significant role with patients at a critical time.
Clear boundaries create a therapeutic relationship. Boundaries define where the person starts and other stops. A relationship is intentional. When a helping professional becomes like one of the family, you lose your power as a professional resource. Empowerment of the patient and family through care, guidance, and education to gain control over their situation creates a therapeutic relationship, as well. We do not help patients when we do for them what they can/should do for themselves.
Common difficulties interfere with our patients being too dependent or unable to allow care to take place, including organizational culture and rules, as well as ambiguity. Competition with staff for patient affection attempts to influence decision making, as does spending off-duty time with patients and their families away from treatment settings. There is a difficulty leaving patients and work at the end of the day. A question we may ask ourselves could be, "Is job satisfaction related to how much a patient relies on me?"
Boundaries Essential
If we do not create boundaries, it may cause inability to hear constructive feedback and cause an emotional cost to other areas of one's life. We need to recognize and monitor boundaries, discuss work related problems with other in similar situations, and recognize our own strengths as limitations. We must have a clear understanding of roles and responsibilities and, most of all, an attention to our work/life balance.
Latest posts by MariaRita Genovese
(see all)
AAPC's annual salary survey gives a good understanding of the earning potential within the medical coding profession.
See what actually is going on in the healthcare business job market.