Final Rule Makes Emergency Preparedness Plans Mandatory
In CMS
September 19, 2016
Comments Off

on Final Rule Makes Emergency Preparedness Plans Mandatory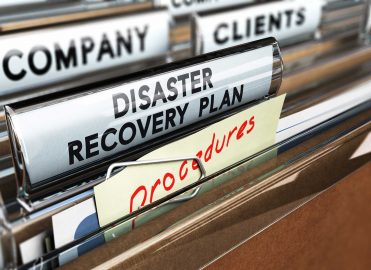 The Centers for Medicare & Medicaid Services (CMS) has found that many providers and suppliers have emergency preparedness requirements, but those requirements fall short.
In response, CMS is issuing emergency preparedness requirements that will be consistent and enforceable for all affected Medicare and Medicaid providers and suppliers. A final rule, issued Sept. 16, addresses three necessary elements for maintaining access to healthcare services during emergencies:
Safeguarding human resources;
Maintaining business continuity; and
Protecting physical resources.
According to CMS, "Current regulations for Medicare and Medicaid providers and suppliers [collectively referred to as "facilities" in the final rule] do not adequately address these key elements."
Core Elements to Preparedness
CMS identifies four core elements in the final rule that it considers central to an effective and comprehensive emergency preparedness program:
Risk assessment and emergency planning. "We are requiring facilities to perform a risk assessment that uses an 'all-hazards' approach prior to establishing an emergency plan." Information on the emergency preparedness cycle can be found at the Federal Emergency Management Agency (FEMA) National Preparedness System website.
Policies and procedures. "We are requiring that facilities develop and implement policies and procedures that support the successful execution of the emergency plan and risks identified during the risk assessment process."
Communication plan: "We are requiring facilities to develop and maintain an emergency preparedness communication plan that complies with both federal and state law." See FEMA's comprehensive preparedness guide to develop and maintain emergency operations plans.
Training and test. "We are requiring that a facility develop and maintain an emergency preparedness training and testing program." The Homeland Security Exercise and Evaluation Program (HSEEP), developed by FEMA, includes a section on the establishment of a training and exercise planning workshop.
These regulations are affective on November 1, 2016 and must be implemented by November 1, 2017. See the final rule for complete details and guidance.
Latest posts by Renee Dustman
(see all)