The Truth Behind 2016 Ventilator Code Changes
In AAPC News
September 28, 2016
Comments Off

on The Truth Behind 2016 Ventilator Code Changes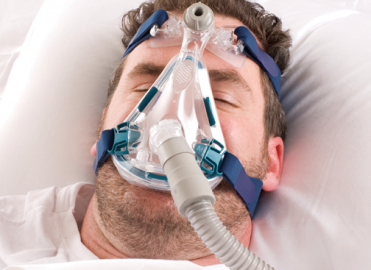 Ventilator technology has advanced in recent years, with the latest rage being a single device capable of treating multiple conditions. In one mode, it's a continuous positive airway pressure (CPAP) device; in another mode, it's a respiratory assist device (RAD); and in yet another mode, it's a traditional ventilator device. As revolutionary as this device sounds, there's a catch: Prescribing it for your patients may get you accused of Medicare abuse.
According to an Office of Inspector General (OIG) September 2016 Data Brief, "… suppliers could bill Medicare for the device as if it were being used as a ventilator, when use of a lower-cost CPAP device or RAD is indicated based on the patient's medical condition."
The Problem
Between 2009 and 2015, Medicare claims for noninvasive pressure support ventilators grew 85 times, and diagnoses shifted from neuromuscular conditions to respiratory conditions, according to the OIG report.
The rental rates for HCPCS Level II code E0464 Pressure support ventilator with volume control mode used with noninvasive interface (i.e., mask) were as much as $660, $1,470, and $1,352 more per month, respectively, than the rates for volume ventilators, CPAP devices, and RADs during the review period. These monthly rental payments for ventilators continue indefinitely, whereas those for CPAP devices and RADs are capped at 13 months.
Also between 2009 and 2015, E0464 claims listing a neuromuscular disease diagnosis decreased from 56 percent to 7 percent. Meanwhile, diagnoses of chronic respiratory failure increased from 29 percent in 2009 to 85 percent in 2015.
The Facts
RADs are covered for beneficiaries with less severe conditions that require only relatively short durations of respiratory support; ventilators are covered for more severe conditions; and CPAP devices are covered for the treatment of obstructive sleep apnea.
The Result
This year, the Centers for Medicare & Medicaid Services (CMS) consolidated ventilator codes and reduced the reimbursement amount for noninvasive pressure support ventilators.
Effective January 1, 2016, added codes are:
E0465 Home ventilator, any type, used with invasive interface, (e.g., tracheostomy tube)
E0466 Home ventilator, any type, used with non-invasive interface, (e.g., mask, chest shell)
And deleted codes are: E0450, E0460, E0461, E0463, and E0464.
Codes E0450 and E0463 crosswalk to E0465 and codes E0460, E4061, and E0464 crosswalk to E0466.
The Future
These changes are unlikely to resolve inappropriate billing, so be prepared for medical review of ventilator claims.
Signs of inappropriate billing for ventilators include:
Patients being prescribed multiple devices concurrently
Separate billing for accessories, indicating unbundling
Diagnosis doesn't support medical necessity of billed device
---
Resources:
HHS OIG Data Brief, September 2016, "Escalating Medicare Billing for Ventilators Raises Concerns"
CMS, Medicare National Coverage Determinations Manual, Pub. No. 100-03, ch. 1, pt. 4, § 280.1, p. 129
CMS, Internal Healthcare Common Procedure Coding System (HCPCS) Decision Regarding Codes for Ventilators. Accessed on June 5, 2015, at a URL whose content has subsequently changed; see archived version
Latest posts by Renee Dustman
(see all)