Medicare Contractor Calls Out the Perils of Undercoding
In CMS
October 3, 2016
Comments Off

on Medicare Contractor Calls Out the Perils of Undercoding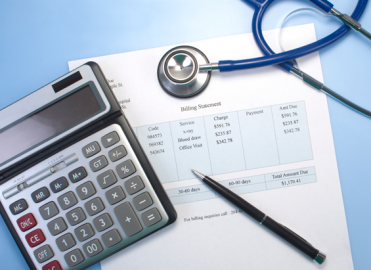 When it comes to audit results, most compliance experts, providers, and coders worry about "overcoding," or reporting a service or procedure not sufficiently supported by documentation. Although overcoding is definitely a problem—and one that can get you into serious hot water—that doesn't mean you're making the right choice to "play it safe" by deliberately undercoding, or reporting a lower-level service than is supported by documentation.
Novitas, a Medicare contractor in Delaware, Maryland, New Jersey, Pennsylvania, and Washington, D.C. has identified undercoding as a serious problem, in it's own right.
Novitas monitors trends in Comprehensive Error Rate Testing (CERT) errors in order to identify areas where additional education may be needed. Recently, there is an increasing trend of under coding in evaluation and management (E/M) services. It's important to code the level service that is supported by your documentation…
Novitas goes on to acknowledge that, far from providing "insurance" against allegations of overcoding, undercoding results in incorrect payments that negatively affect the payer and providers
At this point, you are most likely asking: "What's the problem with under coding? Aren't I saving Medicare program dollars by billing lower levels of services?" CERT is a measure of improper payments. The goal of CMS and Novitas is to pay claims that meet Medicare's requirements and pay them at the proper level of service. When there is an underpayment due to under coding, we did not pay the claim correctly and it is counted as an improper payment error…. Under coding errors can statistically impact calculated error rates in the tens of millions of dollars.
Undercoding also affects patients negatively, and skews the data that Medicare and other payers use to calculate payments, going forward:
Under coding misrepresents the true level care that is provided to Medicare beneficiaries. These statistics are used to calculate future Medicare payments and track trends in healthcare delivery. Patterns of under coding may be viewed as aberrant and open your practice up to audits and reviews. In addition, under coding impacts your practice revenue. You are not being appropriately paid for the level of service you provide to your patients. Correcting under coded claims can mean costly appeals.
The lesson? Undercoding is no way to assure compliance—in fact, it is, itself, a compliance risk. Rather, practices should strive to report services at the level supported by provider documentation, or what Novitas calls "right coding." As the payer rightly concludes, "When you practice right coding, coding the level of service supported by your documentation, we all win – you, your patients and the Medicare program."
Latest posts by John Verhovshek
(see all)