AMA Confirms Proper Coding for Ultroid Hemorrhoid Treatment
October 1, 2016
Comments Off

on AMA Confirms Proper Coding for Ultroid Hemorrhoid Treatment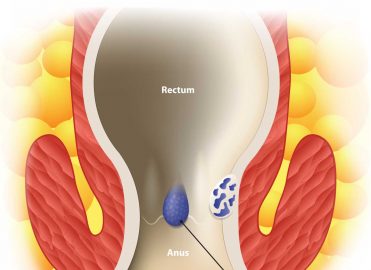 By Becki Poff, CPC, CPMA, CGIC, CHONC, CPCD, and  John Verhovshek, MA, CPC
The Ultroid® treatment is a nonsurgical method to treat hemorrhoids. According to the manufacturer, "The technology provides a very low and painless direct current, causing a natural reaction (chemical ligation) within the hemorrhoid that shrinks it and relieves its symptoms" (www.ultroid.com/have-a-question/).
Until recently, providers using Ultroid® didn't have a clear code choice to report the procedure, with many coders defaulting to unlisted procedure code 46999 Unlisted procedure, anus. Now, CPT® Assistant (July 2016) has clarified that use of low-level direct current to destroy internal hemorrhoids qualifies as thermal energy:
Question: Is code 46930, Destruction of internal hemorrhoids(s) by thermal energy (eg, infrared coagulation, cautery, radiofrequency), the appropriate code to report DC current (using very low level electrical current) and infrared coagulation (IRC) treatment of internal hemorrhoids?
Answer: Yes, it is appropriate to report code 46930. This code includes any destruction by application of heat energy (ie, cautery, laser, argon plasma coagulator).
This confirms, when reporting use of Ultroid® treatment for hemorrhoid destruction, turn to 46930.
---
Rebecca (Becki) Poff, CPC, CPMA, CGIC, CHONC, CPCD, is with the Payment Integrity Office  at Florida Blue, in Jacksonville, Fla. She is a member of the Jacksonville Beach local chapter.
Latest posts by John Verhovshek
(see all)