Score High on Your Patients' Debt Hierarchy
October 1, 2016
Comments Off

on Score High on Your Patients' Debt Hierarchy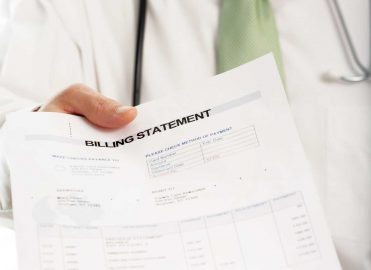 Patients make payment a priority when you make their quality of care a priority.
About a year ago, I began seeing my clients' patient balances increase. After some investigation, I uncovered an explanation: Providers and their staff are becoming less comfortable having the "money talk" with patients; and patients, consequently, are feeling less obligated to meet financial responsibilities with their providers.
This made me think about my own bills and responsibilities. I realized that I, too, have a "debt hierarchy." For example, I would pay my son's tuition before my car payment because his education is the most important thing to me.
To score high on a patient's debt hierarchy list, you must help them to see the value in the services the practice is providing.
Present Payment Respectfully
Presentation is everything — and this does not mean the look of the office. Money is a sensitive topic for most people, and the way you present the request for payment should be respectful of the discomfort it may impose on the patient. No one wants to feel poor; everyone wants to pay their bills (even if they cannot); and most importantly, no patient wants to feel that money comes before their care.
Make a Connection
Establishing a connection between care and cost with patients is also very important. In an age where everything — our phones, what we watch on television or online, the people we befriend (in person or through social media) — is specific to our particular wants, needs, and interests, this is not an easy thing to accomplish.
The perfect time to connect care to financial responsibility is when the patient makes an appointment. Here is an example of how that conversation may go: "Ms. Keesha, I have you down for Friday, July 9, at 12 pm. On your arrival, we will collect your $50 specialist co-pay, or discuss any outstanding account balances due at your appointment."
Establish Clear Financial Expectations
Financial clarity is the difference between a paid account balance and a bad debt write-off. Taking the time to verify a patient's benefits ensures clarity for both parties. The pre-verification process allows both parties to understand coverage, patient responsibility, and reimbursement before care is provided.
After benefits are verified, inform the patient (in a private area) of their coverage, their financial responsibility, and payment expectations. The private area provides many benefits, such as:
An opportunity to focus on what is being explained;
Privacy for financial discussion in detail; and
Patients can ask questions and receive answers without feeling embarrassed or humiliated.
In cases of long-term care, setting up a separate appointment to discuss treatment fees allows both parties to connect on a personal level while coming to a financial agreement.
Connect Care with Payment
The care being provided must be explained clearly from a clinical perspective, as well as from a financial perspective. This will help patients make the connection between the two aspects of healthcare. Healthcare is a service — a service that has a cost. To convey that message, you might say, for example:
Mr. Atllas, for your upcoming procedure your insurance plan will cover XYZ amount. That leaves you an amount due of ABC. It's important that we provide great patient care, so if you have any questions regarding your coverage, financial responsibility, or upcoming procedure, please let us know. The doctor wants to make sure that while you are recovering you are not worried about finances. How would you like to take care of your account balance?
Asking the patient how they would like to take care of their balance allows them to reflect on their finances and to suggest a payment option that suits them. This works better than imposing a payment option the patient may not be able to afford.
Taking the time to recap the care they received before collecting payment reassures the patient that it's not all about money. For example:
"Ms. Starry, thank you for coming in today. For the care Dr. Lloyd provided, you have a patient responsibility of XYZ. Before I take your payment, do you have everything? Prescription, referral form, next appointment scheduled, etc.?"
Takeaway Tips
In summary, to score high on patients' debt hierarchy lists and lower account balances:
Prioritize presentation of financial information;
Help patients make the connection between the care they receive and its cost;
Obtain written agreements of understood financial obligations; and
Above all else, care about your patients' health.


---
Kashuna Hopkins, CPC, is president and owner of Favored Medical Billing Service, based out of Phoenix, Ariz. She began her company in 2011 as a response from her colleagues' growing needs for quality billing. Hopkins received her CPC® in May 2011, and is a member of the Phoenix, Ariz., local chapter.
Latest posts by Guest Contributor
(see all)