Can Payers Change Code Definitions?
In Compliance
October 1, 2016
Comments Off

on Can Payers Change Code Definitions?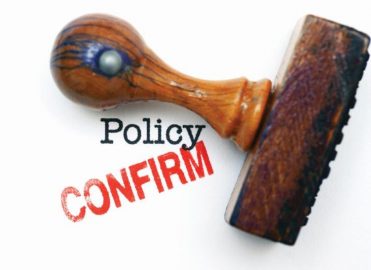 The guidelines payers impose can affect the codes they allow you to bill for services.
Question: I appreciated your spot-on answer in the August issue of Healthcare Business Monthly to the question "What Can I Do if Payers Don't Follow CPT® Guidelines?" My question is: Are payers allowed to change the definition of a CPT® code? Since the material is copyrighted by the American Medical Association (AMA), I would think not. In the eye arena, we have a problem where payers will change the definition of the eye codes, in particular 92004 Ophthalmological services: medical examination and evaluation with initiation of diagnostic and treatment program; comprehensive, new patient, 1 or more visits. Some carriers, including Medicare administrative contractors, change requirements in the code, adding elements that are not included. This creates a situation where the code is not universal, but depends on the definition the payer develops. 
Also, the beginning of the Ophthalmology section in CPT® Professional Edition provides definitions for comprehensive and intermediate general ophthalmological service codes before providing the actual codes. Since these are not guidelines, but are definitions, their use would be mandated by the U.S. Department of Health & Human Services standard set, correct?
Answer: You raise an excellent question. If you look at the code set regulations carefully, as well as the official comments provided when the regulations were published as a final rule in the Federal Register, it's relatively clear that the code set relative to CPT® and HCPCS Level II includes the codes and descriptions only. As such, CPT® guidance and/or definitions beyond the code description are not included in the code set. As a result, a commercial payer can adopt those definitions and guidance on code utilization or adopt their own guidance.
With respect to the code description itself, while a commercial payer cannot technically change the description of a code in the code set, they can impose guidelines relative to how, when, and for what service they want you to report a code within the code set.
As an example, payers may adopt policies for reporting a new patient evaluation and management (E/M) service for patients who are established. Payers may also take the position that physical therapists should report their services using CPT® 97110 Therapeutic procedure, 1 or more areas, each 15 minutes; therapeutic exercises to develop strength and endurance, range of motion and flexibility, while occupational therapists should report their services using CPT® 97530 Therapeutic activities, direct (one-on-one) patient contact (use of dynamic activities to improve functional performance), each 15 minutes. In both examples, the payer effectively changed the description of the code without changing it in the actual code set.
This is not an issue for Medicare because correct coding is based on CPT® Editorial Panel guidance for code selection, as established in the CPT® codebook (see Medicare Program Integrity Manual, IOM Pub. 100-8, chapter 3, section 3.6.2.4).
Adding performance requirements beyond what the code describes is also permissible for both Medicare and commercial payers. Medicare usually imposes such requirements in a local coverage determination or Medicare Internet-only Manual publications (usually documentation content standards). Commercial carriers, in some cases, go further. I have a case where a commercial payer is attempting to deny preventive health screening services on the basis that the evaluation did not include all of what the payer believes should have been done. The problem is, they have no policy supporting their position. Ultimately, their objection is most likely a quality of care issue, not a correct coding issue, even though that is the claimed basis for denial.
All code analysis should start with the codes and their descriptions, and then you must evaluate the payer's policies on what work they have determined must be included to bill a particular code. Because the codes we submit represent what was done, they must meet the carrier's expectations/definitions to be properly understood. This would be easy if payers consistently informed providers of those expectations/definitions beforehand; and it would be even easier if the code set rules mandated CPT® Editorial Panel guidance for code selection across all payers. This is not the case, though, and this oversight is the reason why coding is either fun or confusing (depending on your point of view).
---
Resources
CPT® Professional Edition
Medicare Program Integrity Manual, IOM Pub. 100-8, chapter 3, §3.6.2.4

Latest posts by Michael Miscoe
(see all)