Time for an EHR Checkup
By Lisa Jensen
October 1, 2016
Comments Off

on Time for an EHR Checkup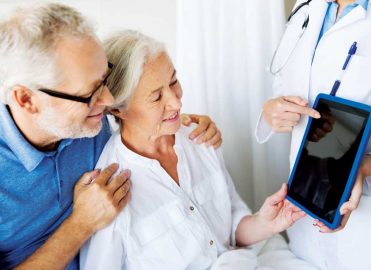 A little preventive maintenance will ensure your physicians are capturing accurate documentation.
Electronic health records (EHRs) can make documentation and billing processes easier, but some EHR features can leave your practice vulnerable in ways the vendor may not have explained. In the time it takes to drink a cup of coffee, you can perform some quick checks that will ensure your organization's EHR is healthy.
Tame Your Templates
Beware templates that automatically populate information, such as a "normal" review of systems (ROS) or examination. These may create history and exam notes that contradict the history of present illness (HPI), or may result in identical ROS fields for multiple patients seen by the same provider. To cite an obvious example, males typically have male genitalia and females typically have female genitalia, but if you have an auto-generated normal ROS and examination template, the documentation may not reflect this difference.
Be sure the EHR includes the reason for the treatment. If treatment is applied to a problem that isn't mentioned in the history or exam, is the visit medically necessary and reasonable? Auditors would probably think not, which could lead to recoupment and/or allegations of fraud, abuse, or even malpractice.
Be Wary of Cloned Notes 
To "clone" a note is to copy the same or similar text from a previous note, or to copy the same text across multiple patient notes. For example, although it's possible that a post-treatment throat cancer patient choked on a hot dog the day before the visit with the oncologist, it isn't plausible that the same patient choked on a hot dog the day before seeing the oncologist at every visit for a year.
Cloning is problematic from a medical, legal, and auditing standpoint because it's unclear which information is related to the presenting problem and obtained at the current encounter, and which is copied from another record. Typically, when cloning occurs, auditors see that the HPI, vital signs, and part of the assessment and plan change at each encounter to address the patient's problems presented at that encounter, but other elements of the document are identical to previous notes and across other patients.
Federal regulators such as the Centers for Medicare & Medicaid Services (CMS) and others refuse payment for copied documentation on the grounds that cloning is a "misrepresentation of the medical necessity required for services rendered." This is an absence of explicit, individual information. The Center for Government Services says, "For Medicare, the medical necessity of a service is the overarching criterion for payment, but necessity is considered fraudulent if cloning of past medical services, lab and X-ray results, and medical notes from previous days, are simply reinserted into a new day's progress note to justify need."
When cloning is discovered, the auditor may choose the level of service based on documented services rendered at the encounter. Documentation that is unchanged, or not clearly produced at that visit, is not considered when selecting the evaluation and management (E/M) level for that encounter. This may result in down-coding and recoupment.
Take Steps to Avoid Clinical Plagiarism
EHR cloning not only calls into question the accuracy of the documentation, but whether providers who copy and paste text from other notes may be committing "clinical plagiarism." In a sense, they are documenting work they did not perform.
The recommendation is to remove the copy and paste functions from the EHR so physicians can document only the elements relevant to the presenting problem and the services that were actually performed at that encounter. Some EHR vendors can provide a function that allows the provider to electronically notate the statements that remain the same, but were discussed at the day's encounter. The alternative is to physically remove cloned documentation, which is time-consuming.
Document Counseling and Care
Coordination for Time-based Services
E/M level typically is determined by the level of history obtained at that encounter, the extent and content of the examination at that face-to-face encounter, and the medical decision-making (MDM) conducted, based on the presenting problems addressed at that particular encounter. When counseling and coordination of care make up 50 percent or more of the visit, however, CPT® allows you to report many E/M services based on time. For example, if a patient requires 25 minutes of your provider's time reviewing problems, adjusting medications, counseling, and coordinating care with an endocrinologist for uncontrolled diabetes, but does not require an extensive exam or complex MDM, coding based on time makes a lot of sense.
Just because the EHR makes it easy, however, doesn't mean the provider can add the statement, "more than 50 percent of the face-to-face visit was spent in counseling and care coordination" at the bottom of every note. When selecting E/M levels based on time, physicians must document that the appointment was education-based, and they must summarize the reason for the discussion in the chart notes. Failure to do so means the auditor will revert back to elements of history, exam, and MDM, which may result in down-coding and recoupment.
More Ink Doesn't Equal More Money
Documentation for a hospital stay can become thousands of pages of the same lab work, history, and vitals repeated for each attending and specialist who saw the patient, often with little information to reflect the care needed or provided for the patient's presenting problems at that encounter.
For example, a patient with a complex case of septicemia may require laboratory work such as:
Gram stain (to detect the presence and identify the type of bacteria in a sample taken from the site of a suspected infection);
Blood culture (to detect bacteria in the blood and evaluate their susceptibility to antibiotics);
Urine culture and cultures of other body fluids as indicated (to detect the source and type of infection);
Procalcitonin (sometimes used to distinguish sepsis from other conditions);
Complete blood count (to evaluate red and white blood cells and platelets);
Lactate (increased levels can indicate organ dysfunction);
Test of blood gases (to evaluate oxygen in the blood and acid-base balance);
Comprehensive metabolic panel (to monitor the health of organs);
Prothrombin time and/or partial thromboplastin time or other clotting tests (to evaluate clotting status); and
C-reactive protein (to detect inflammation in the body).
Just imagine if every provider who saw that patient repeated those same lab results, over and over.
Page after page of repeated medical documentation is of little value and creates a time-consuming distraction from the care the patient really needs. Each provider has to wade through inches of paper to find the "nuggets" they need for the therapeutic next steps. Time is money, and delay can be dangerous.
Seek Professional Help
You don't have to modify the EHR yourself. Circle back to the EHR vendor; they can help you to improve the value of the EHR and reduce the risk of your organization losing money due to medical documentation that doesn't accurately reflect the quality of care your physicians provide.

Latest posts by Lisa Jensen
(see all)
No Responses to "Time for an EHR Checkup"