Who's Looking at Your Claims?
October 1, 2016
Comments Off

on Who's Looking at Your Claims?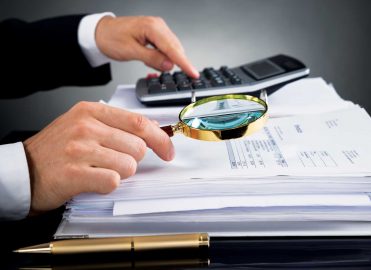 Knowing the various entities reviewing your medical records for accuracy is half the battle.
Any entity that is expected to pay your claims has the right to review the documentation that (hopefully) supports the services being billed. To prepare for the inevitable, you are wise to familiarize yourself with which entities may be interested in reviewing your medical records.
Medicare Administrative Contractors (MACs) 
MACs may conduct their own reviews, generated from data analysis or from patient complaints. For example, data analysis may indicate a provider bills significantly higher levels of service than his colleagues (referred to as an "outlier"). The contractor will likely begin with a review of a small number of records, and may even place the provider under pre-payment review, while doing so.
Example: A hospitalist client always bills 99223 for admissions, and the MAC places the provider under pre-payment review, holding payment on any claims billed with this code while documentation is reviewed. After reviewing the records, the contractor discontinues the prepayment review and down-codes approximately half of the claims. The physician reviews those records to determine what changes should be made in his documentation or coding, going forward. MACs may recommend or even provide follow-up education.
When MAC reviews are generated by a patient complaint, they usually involve records for just that patient, and may take longer than other reviews. The outcome may be recoupment of monies paid; or if the records support the billing, the provider may never receive further notice.
Recovery Audit Contractors (RACs)
Recovery audit contractors (RACs), or recovery auditors, are paid on a contingency fee basis by CMS. The contingency fees are between 9 and 12.5 percent, paid when the money is recouped. RACs review claims on a post-payment basis and are limited to issues approved by CMS. The number of records that may be requested is limited, based on the practice size.
It's helpful to review the list of CMS-approved RAC issues. Knowing what an external audit entity is focusing on shows you what to focus on for internal reviews.
Providers have the opportunity to discuss, rebut, or appeal the findings of a RAC review. If the provider wins on appeal, the RAC must return the contingency fee that was paid. Claims deemed as overpayments are offset by the MAC.
Zone Program Integrity Contractors (ZPICs)
ZPICs help protect the Medicare Trust Fund by investigating suspected fraud, waste, and abuse. ZPICs may review medical documentation, interview providers or patients, or conduct on-site visits to the practice. They may withhold payments or refer providers to law enforcement. Any recoupments are made by MACs.
ZPICs are likely to look at a range of services to identify possible patterns of abuse. For example, a provider who is noted to bill frequent, high levels of level 4 evaluation and management (E/M) services (e.g., 99214 Office or other outpatient visit for the evaluation and management of an established patient, which requires at least 2 of these 3 key components: A detailed history; A detailed examination; Medical decision making of moderate complexity) may be targeted for review. The ZPIC may then request records on several patients, for every visit each of those patients had over a year. The reviewers determine if the criteria were met to support the coding on an individual visit and compare documentation from visit to visit to judge medical necessity of the service provided. This approach has become more common due to concern over cloning (copy/paste) issues in electronic health records.
ZPICs do not recoup money or provide education. They do not respond to patient complaints or participate in claims appeals. All of these functions are performed by the MAC.
Comprehensive Error Rate Testing (CERT)
CERT reviews are conducted by an outside contractor to review MAC performance. A statistically valid, random sample of approximately 40,000 claims nationwide is reviewed. This usually involves a small number of claims from any one provider. Even though it's the performance of the MACs that is reviewed, in the case of claims paid incorrectly, the outcome is recoupment from the provider.
A healthcare or coding professional may review the documentation for medical necessity, as well as correct coding. The findings of CERT reviews may be used as an education tool for your practice, even if you were not involved in the review.
When a MAC is given an adverse finding on a CERT review (such as the MAC incorrectly paid claims billed with modifier 25 Significant, separately identifiable evaluation and management service by the same physician or other qualified health care professional on the same day of the procedure or other service), you can expect more scrutiny of those claims.
Medicare Advantage (MA) Plan 
MA reviewers may focus on correct CPT® coding, but most often verify data, confirming billed diagnoses and searching for diagnoses that are not reported. Auditors review records and perform coding education to assist providers in following diagnosis coding guidelines and capturing all conditions that affect patient care.
Medicaid Plans
Medicaid plans also review claims and documentation, and follow some of the same patterns and procedures as Medicare. There are Medicaid contractor reviews and Medicaid RACs. Medical policies and documentation requirements may not be the same as Medicare, but the appeals process is similar.
Office of Inspector General (OIG)
OIG reviews focus on Medicare or Medicaid. The focus and extent of their reviews are outlined in the federal agency's annual Work Plan.
The OIG contracts with auditing firms, but is intimately involved in the structure of the particular review. The results are reported to CMS, who decides whether the report will be published, and what further action or education is necessary. MACs may be notified to recoup payments on offending claims.
The OIG also releases a report on recommendations made to CMS that were not followed. The OIG's Compendium of Unimplemented Recommendations focuses on the top 25 unimplemented recommendations that would most positively impact U.S. Department of Health & Human Services programs in terms of cost savings and/or quality improvements. Although the current Work Plan reflects reviews on claims two or more years old, review is beneficial, as these claims will likely be under further scrutiny if and when the report is released.
Private Payers 
Private payers often perform data analysis and notify providers when they are outliers and subject to further scrutiny. They are not required to follow CMS documentation guidelines or have the same interpretation for any of the elements. They may also have different definitions for concepts such as incident-to billing.
---
Resources
To identify various contractors for your area, visit www.cms.gov/research-statistics-data-and-systems/monitoring-programs/medicare-FFS-compliance-programs/review-contractor-directory-interactive-map/#al. This interactive map allows you to click on your state and identify the MAC, ZPIC, and RAC, as well as durable medical equipment contractors and any other CMS contractors.
OIG Work Plan: https://oig.hhs.gov/reports-and-publications/workplan/index.asp
CERT reports can be reviewed at: www.cms.gov/Research-Statistics-Data-and-Systems/Monitoring-Programs/Medicare-FFS-Compliance-Programs/CERT/CERT-Reports.html

Latest posts by Kimberly Huey
(see all)