HEDIS: Improving Healthcare Quality and Patient Outcomes
October 1, 2016
Comments Off

on HEDIS: Improving Healthcare Quality and Patient Outcomes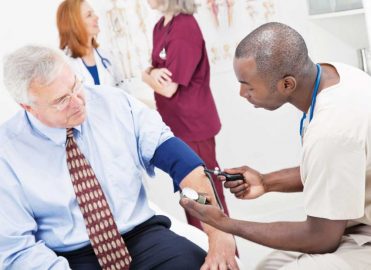 Your role will become more important as healthcare shifts to quality-based payment.
As our nation moves toward a new quality-based payment system, it's helpful to understand the program that has paved the way for improving quality of care and patient outcomes: Healthcare Effectiveness Data and Information Set (HEDIS).
Get to Know HEDIS
HEDIS is an effective tool for measuring health plans' performance on quality, utilization, service, and satisfaction. HEDIS is administered by the National Committee for Quality Assurance (NCQA), and is a component of NCQA's accreditation for patient-centered medical home. It is also used by more than 90 percent of U.S. health plans, including commercial, Medicare, and Medicaid lines of business and marketplace. Consumers may use HEDIS to compare health plans, as well.
This year, HEDIS looks at 88 measures across seven domains of care from measurement year 2015. The domains of care include:
Effectiveness of Care
Access/Availability of Care
Experience of Care
Utilization and Risk Adjusted Utilization
Relative Resource Use
Health Plan Descriptive Information
Measures Collected Using Electronic Clinical Data Systems
HEDIS Measures in Action
The measures include areas important in healthcare today. Examples are comprehensive diabetes care; breast cancer screening; childhood and adolescent immunization status; medication reconciliation post-discharge; and several behavioral health measures addressing use of antipsychotic medications.
For an example of HEDIS measures in action, let's review breast cancer screening, since it's Breast Cancer Awareness Month.
Breast cancer is the most common cancer among American women, is the second leading cause of cancer-related deaths in women, and accounts for billions of dollars in medical care each year. The most significant risk factors for breast cancer are: 1) being a woman, and 2) growing older. In the United States, one woman in eight is at risk of developing breast cancer. Mammography is considered the best method for early detection. Because of this, a HEDIS metric was developed to measure the percentage of women ages 50 to 74 who had a mammogram to screen for breast cancer any time on or between Oct. 1, two years prior to the measurement year, through Dec. 31 of the measurement year (27 months total). This measure is meant to increase the likelihood of early detection, improve patient outcomes, and reduce the overall financial burden this disease puts on both patients and the healthcare system.
Here's how HEDIS works:
Measures are developed based on the basics of preventive care.
Data is abstracted from information in the claims and membership databases, and from a member satisfaction survey.
Some measures require HEDIS-trained nurses to go to physician offices for review of charts.
HEDIS data is submitted to NCQA, and is one of the metrics used to calculate health plan ratings.
Making Informed Health Plan Decisions
By looking at HEDIS measures, potential members, employers, and brokers can make informed decisions about a health plan. Health plans can examine HEDIS data to determine how effectively they are using their resources, and to improve the quality of care and service they are providing their members. NCQA produces an annual report that highlights major quality issues in our country called the State of Health Care Quality Report. They also offer Quality Compass, an interactive, web-based comparison tool allowing users to view plan results and benchmark information.
HEDIS is just one program used to improve quality of care in the healthcare system. Many other systems are underway, or in the planning stages. All of these programs rely on proper coding and clinical documentation improvement. The role of coders, clinical documentation improvement specialists, and auditors will become increasingly important in the changing landscape of American healthcare.
For more information on HEDIS, read the article "HEDIS: Manage Your Healthcare Outcomes" in the July issue of Healthcare Business Monthly (pages 60-61).
---
Resources
All information is up to date at the time of this article; however, these metrics are subject to change. Here are some helpful links to help you stay updated on the most current information:
NCQA Comments on Proposed Rules for MACRA – www.ncqa.org/public-policy/macra
State of Health Care Quality Report – www.ncqa.org/report-cards/health-plans/state-of-health-care-quality
Quality Compass – www.ncqa.org/HEDISQualityMeasurement/QualityMeasurementProducts/QualityCompass.aspx
Breast Cancer Screening measure data
Latest posts by Colleen Gianatasio
(see all)
No Responses to "HEDIS: Improving Healthcare Quality and Patient Outcomes"