USPSTF Updates TB Screening Guidelines
In AAPC News
October 7, 2016
Comments Off

on USPSTF Updates TB Screening Guidelines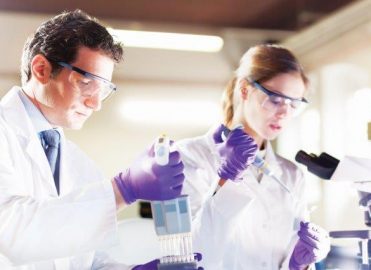 The U.S. Preventive Services Task Force (USPSTF) released in September a final recommendation statement on screening for latent tuberculosis infection (LTBI) in adults. The USPSTF last issued a recommendation on screening for tuberculosis in 1996. Since then, there have been changes in the epidemiology of the disease, development of newer screening technologies, and newer methods for developing evidence-based recommendations.
Present Recommendation
The USPSTF recommends screening among adults who are at increased risk of tuberculosis, but who do not have symptoms. This recommendation does not apply to adults with symptoms of tuberculosis or to children and adolescents. The independent, volunteer panel of national health experts has given this recommendation a grade B, meaning it is highly certain screening offers a moderate benefit, or moderately certain screening offers a moderate-to-substantial benefit.
This recommendation is in line with the recommendations of others. The American Academy of Family Physicians recommends screening for LTBI in populations at increased risk. The CDC, the American Thoracic Society, and the Infectious Diseases Society of America recommend that clinicians screen for LTBI only among high-risk populations and when treatment is feasible.
The CDC identifies persons at risk for developing tuberculosis as those who have an increased likelihood of exposure to persons with tuberculosis disease, or persons with clinical conditions or other factors associated with an increased risk of progression from LTBI to tuberculosis disease (HIV infection, injection drug use, radiographic evidence of prior healed tuberculosis, low body weight, or other medical conditions).
Recognize the Symptoms
Although LTBI is asymptomatic, signs and symptoms of active tuberculosis disease may include cough (R05), hemoptysis (R04.2), abnormal weight loss (R63.4), night sweats (R61), fever (R50.9), and shortness of breath (R06.02). Note that signs or symptoms routinely associated with tuberculosis should not be assigned in addition to a confirmed diagnosis of the disease (ICD-10 category A15 – A19).
Screening Tests
Two types of screening tests for LTBI are currently available in the United States:
Mantoux tuberculin skin test (TST) (CPT® 86580 Skin text; tuberculosis, intradermal)
Interferon-gamma release assays (IGRAs) (CPT® 86480 Tuberculosis test, cell medicated immunity antigen response measurement; gamma interferon)
The skin test reaction is measured in millimeters of the "induration" after 48 to 72 hours.
IGRAs require a single blood sample and laboratory processing within 8 to 30 hours after collection. Two types of IGRAs are currently approved by the FDA:
T-SPOT.TB (Oxford Immunotec Global)
QuantiFERON-TB Gold In-Tube (Qiagen)
Generally, the CDC recommends screening with either the TST or IGRA, but not both.
Coding Scenario
A 48-year-old man was exposed to tuberculosis while visiting his mother at a nursing home. He presents today for tuberculosis screening. The patient is asymptomatic.
ICD-10-CM code Z11.1 Encounter for screening for respiratory tuberculosis represents the reason for the encounter; and Z20.1 Contact with and (suspected) exposure to tuberculosis provides a reason for the screening.
The physician performs a TST, reported with 86580. The results come back undeterminable, reported with R76.11 Nonspecific reaction to tuberculin skin text without active tuberculosis.
Test readings are included in the lab code, unless the provider spends significant time with the patient reviewing the results, in which case it may be appropriate to report an evaluation and management code.
Screening Intervals
The USPSTF found no evidence on the optimal frequency of screening for LTBI. Depending on specific risk factors, screening frequency could range from one time only screening among persons who are at low risk for future tuberculosis exposure, to annual screening among those who are at continued risk of exposure.
Burden of Disease
The USPSTF reports that approximately one-third of the world's population is infected with tuberculosis; in 2014, 9.6 million persons were estimated to have contracted tuberculosis, and an estimated 1.5 million deaths related to tuberculosis infection occurred worldwide. In the United States, 9,563 new active cases of tuberculosis were reported in 2015, which corresponds to an incidence rate of 3.0 cases per 100,000 persons. In 2013, 555 deaths from tuberculosis were reported in the United States. In 2015, half of all tuberculosis cases occurred in four states: California, Texas, New York, and Florida. Asians represented the largest percentage of total cases (33%), followed by Hispanics (28%), African Americans (21%), and whites (13%); American Indian or Alaska Natives and Native Hawaiian or other Pacific Islanders each represented approximately 1 percent of cases.
---
https://www.uspreventiveservicestaskforce.org/Announcements/News/Item/final-recommendation-statement-screening-for-latent-tuberculosis-infection-in-adults
Mather, Mark; Fact Sheet: Aging in the United States, January 2016: http://www.prb.org/Publications/Media-Guides/2016/aging-unitedstates-fact-sheet.aspx
Latest posts by Renee Dustman
(see all)