MACRA Requires CMS (and You) to Replace SSN with MBI
In Billing
October 10, 2016
Comments Off

on MACRA Requires CMS (and You) to Replace SSN with MBI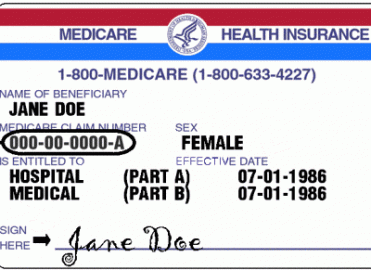 By now, you probably know MACRA is an acronym for the Medicare Access and CHIP Reauthorization Act of 2015 — legislation that brought about physician payment reform and inspired the Centers for Medicare & Medicaid Services' (CMS') to create a new quality-based payment program. And most Americans know that SSN is an abbreviation for Social Security Number — that all-important identifier that controls our lives, and our livelihood. Now, there's another abbreviation you'll soon need to know.
What's the Meaning of MBI?
MBI stands for Medicare Beneficiary Identifier — a term born from MACRA and the Social Security Number Removal Initiative (SSNRI).
MACRA requires CMS to replace SSN-based Health Insurance Claim Numbers (HICNs) for MBIs on all Medicare cards by April 2019. The MBIs, which will consist of 11 randomly-generated characters (numbers and uppercase letters), will be used for Medicare transactions such as billing, eligibility status, and claim status.
As with SSNs, each MBI is confidential and providers will need to safeguard these numbers, just as they do all protected health information.
Transitioning to MBIs
CMS says it will begin issuing new cards featuring MBIs in April 2018, and Medicare beneficiaries may begin using them upon receipt. To allow providers and insurers time to update their systems to accommodate the new format, CMS will accept either HICNs or MBIs for data exchange between April 1, 2018 and Dec. 31, 2019.
Latest posts by Renee Dustman
(see all)