The Give and Take of Mentoring
October 10, 2016
Comments Off

on The Give and Take of Mentoring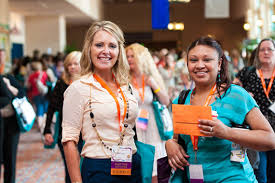 We all want a trusted advisor; someone we can go to when we need to talk things through. However, one recurring theme heard in our industry, especially from some of our local chapters, is how hard it is to find a mentor. The keys to establishing a great relationship with in mentoring are the same as the keys to many other things in our industry: communication and networking.
Networking with your contacts, both professional and personal, increases the chances of finding someone with the experience and expertise from which you seek to learn. When you meet someone from whom you would like to learn, reach out to that individual. But first, do your homework:
• Determine your goal (i.e., to establish a resource you can reach out to for direction when you have questions regarding pathology)
• Draft a concise email asking if the person would be willing to help you in achieving your goal (i.e., serving as a resource for you)
• Indicate you understand they may refuse. Also mention, if they do agree, you will be respectful of their time and will put in effort to find answers before reaching out.
• Explain you understand boundaries and would want to work with the person to establish a schedule or best practice for obtaining the direction you need (i.e., meet once a week for a one hour lunch, during which you'll have a list of your questions and related research performed).
Overall, the more respectful you are of other individuals' time and the more you demonstrate you are willing to put forth effort in finding your own answers, the more likely you are to develop a relationship with a great mentor, and learn what it takes to be a great mentor when it becomes your turn to help the next generation.
Editor's Note: AAPC has launched a member Mentorship Program. Engage with a mentor or mentee today!
Latest posts by Brenda Edwards
(see all)