Learn New, Old Acronyms with MACRA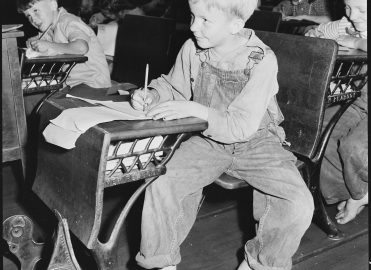 Want to sound smart? Learn the new MACRA acronyms.
The Center for Medicare & Medicaid Services' (CMS) brand new MACRA final rule acknowledges the dizzying number of acronyms included. Some have been developed just for the new system, while some old ones have been altered to meet the needs of the system. Here is list to study:
ABC™           Achievable Benchmark of Care
ACO               Accountable Care Organization
APM              Alternative Payment Model
APRN            Advanced Practice Registered Nurse
ASPE             HHS' Office of the Assistant Secretary for Planning and Evaluation
BPCI              Bundled Payments for Care Improvement
CAH              Critical Access Hospital
CAHPS         Consumer Assessment of Healthcare Providers and Systems
CBSA            Non-Core Based Statistical Area
CDS               Clinical Decision Support
CEHRT         Certified EHR technology
CFR               Code of Federal Regulations
CHIP             Children's Health Insurance Program
CJR                Comprehensive Care for Joint Replacement
CMMI            Center for Medicare & Medicaid Innovation (CMS Innovation Center)
COI                Collection of Information
CPIA              Clinical Practice Improvement Activity
CPOE            Computerized Provider Order Entry
CPR               Customary, Prevailing, and Reasonable
CPS                Composite Performance Score
CQM              Clinical Quality Measure
CY                  Calendar Year
eCQM           electronic Clinician Quality Measure
EP                  Eligible Professional
ESRD            End-Stage Renal Disease
FFS                Fee-for-Service
FR                  Federal Register
FQHC           Federally Qualified Health Center
GAO              Government Accountability Office
HIE                Health Information Exchange
HITECH      Health Information Technology for Economic and Clinical Health
HPSA            Health Professional Shortage Area
HRSA            Health Resources and Services Administration
IHS                Indian Health Service
IT                    Information Technology
LDO               Large Dialysis Organization
MACRA        Medicare Access and CHIP Reauthorization Act of 2015
MEI               Medicare Economic Index
MIPAA         Medicare Improvements for Patients and Providers Act of 2008
MIPS             Merit-based Incentive Payment System
MLR              Minimum Loss Rate
MSR              Minimum Savings Rate
MUA              Medically Underserved Area
NPI                National Provider Identifier
OCM              Oncology Care Model
ONC               Office of the National Coordinator for Health Information Technology
PECOS          Medicare Provider Enrollment, Chain, and Ownership System
PFPMs          Physician-Focused Payment Models
PFS                Physician Fee Schedule
PHS               Public Health Service
PQRS            Physician Quality Reporting System
PTAC             Physician-Focused Payment Model Technical Advisory Committee
QCDR           Qualified Clinical Data Registry
QP                  Qualifying APM Participant
QRDA           Quality Reporting Document Architecture
QRUR           Quality and Cost Reports
RBRVS         Resource-Based Relative Value Scale
RFI                Request for Information
RHC              Rural Health Clinic
RIA                Regulatory Impact Analysis
RVU              Relative Value Unit
SGR               Sustainable Growth Rate
TCPI              Transforming Clinical Practice Initiative
TIN                Tax Identification Number
VM                 Value-Based Payment Modifier
VPS                Volume Performance Standard
Got it?  There will be a quiz Thursday.
Latest posts by Brad Ericson
(see all)