Medicare to Pay for New Influenza Code, 90674
By Brad Ericson
In CMS
October 14, 2016
Comments Off

on Medicare to Pay for New Influenza Code, 90674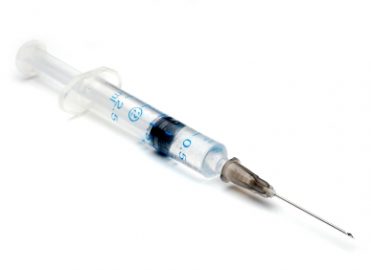 Medicare will pay for the newest CPT influenza virus vaccine, 90674, the Centers for Medicare & Medicaid Services (CMS) announced in a recent transmittal. But because 2017 codes won't go into effect until after the first of the year, payments won't begin until January 3, 2017. However, claims with dates of services on or after August 1, 2016 will be covered.
90674 Latest in Series of Flu Codes
CPT 90674 Influenza virus Vaccine, quadrivalent (ccIIV4), derived from cell cultures, subunit preservative and antibiotic free, 0.5 mL dosage, for intramuscular use is the latest in influenza codes added to the code set. The code is out of numerical sequence, and the placement puts it after 90661.
The transmittal instructs Medicare administrative contractors to manually add the code with an effective date of service of August 1, 2016 with Type of Service V. v. MACs will pay for influenza virus vaccine code 90674 based on the lower of the actual charge or 95 percent of the Average Wholesale Price (AWP) to:
Indian Health Services (IHS) hospitals submitting claims on TOB 12X and 13X
IHS CAHs submitting claims on TOB 85X
Comprehensive Outpatient Rehabilitation Facilities using TOB 75X
Independent Renal Dialysis Facilities using TOB 72X
According to MLN Matters, number
MM9763
MACs will hold institutional claims with code 90674 with dates of service on or after January 1, 2017, through February 20, 2017, until the Fiscal Intermediary Shared System (FISS) changes are implemented on February 20, 2017. As usual, Medicare will use the CMS
Season Influenza Pricing webpage
to determine the payment rate for 90674.
Medicare says it will issue further instructions on how to handle claims for code 90674 with dates of service from August 1, 2017, through December 31, 2016.
Coding Vaccines, A Reminder
The American Medical Association reminds coders in the CPT 2017 Professional that 90764 only pays for the vaccine product.  Use codes 90460, 90464, 90471 ,  90472, 90473, and 90474 to report the administration of a vaccine. Report the evaluation and management (E/M) code separately, if appropriate.

Latest posts by Brad Ericson
(see all)