MIPS and APMs: It's Official
In CMS
October 14, 2016
Comments Off

on MIPS and APMs: It's Official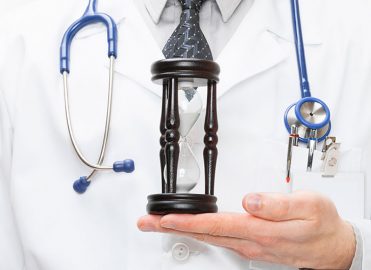 The Centers for Medicare & Medicaid Services (CMS) issued a final rule today describing how Medicare will incorporates quality measurement into payments, and how it will incentivize participation in Alternative Payment Models (APMs).
In accordance with the Medicare Access and CHIP Reauthorization Act (MACRA) regulation of 2015, CMS created the Quality Payment Program (QPP), and proposed in April 2016 how it intends to pay healthcare providers in the near future: through an Advanced APM or through the Merit-based Incentive Payment System (MIPS).
Final Rule vs. Proposed Rule
For the most part, today's rule finalizes everything CMS proposed in April, with a few twists that are intended to make the transition to the new quality-based payment program easier for healthcare providers.
According to CMS, the changes in today's final rule will:
Support small and independent practices by creating a transition year and a learning and development period in the beginning of the program;
Strengthen the movement towards Advanced APMs by offering potential new opportunities;
Secure a strong start to the program with a flexible, pick-your-own-pace approach to the initial years of the program; and
Connect the statutory domains into one unified program that supports clinician-driven quality improvement.
2017 and, likely, 2018 will be transition years, in which MIPS eligible clinicians can choose one of four options to submit data:
Option 1: Report to MIPS for a full 90-day period. CMS recommends MIPS eligible clinicians to report for a full year because it will improve their chances to qualify for a positive adjustment.
Option 2: Report to MIPS for a minimum 90-day period and report more than one quality measure, more than one improvement activity, or more than the required measures in the Advancing Care Information performance category.
Option 3: Report one Quality measure; one activity in the Improvement Activities category; or report the required measures of the Advancing Care Information category. Choosing to not report even one measure or activity will result in a MIPS eligible clinician receiving the full negative 4 percent adjustment, warns CMS.
Option 4: Participate in an Advanced APM. If you receive a sufficient portion of your Medicare payments or see a sufficient portion of your Medicare patients through an advanced APM, you will qualify for a 5 percent bonus incentive payment in 2019.
"We envision that it will take a few years to reach a steady state in the program, and we therefore anticipate a ramp-up process and gradual transition with less financial risk for clinicians in at least the first 2 years," CMS states in the final rule.
Initially, many small practices will be excluded from MIPS due to the low-volume threshold, which has been set at less than or equal to $30,000 (up from $10,000 in proposed rule) in Medicare Part B allowed charges, or less than or equal to 100 Medicare patients.
MACRA provides that solo and small practices may join virtual groups and combine their MIPS reporting, but CMS is not implementing that provision in 2017.
Look to AAPC for further guidance and interpretation of this MIPS and APM final rule.
---
Resource
CMS, Merit-based Incentive Payment System (MIPS) and Alternative Payment Model (APM) final rule, October 14, 2016

Latest posts by Renee Dustman
(see all)