New CMS Rule Helps to Protect and Empower Long-term Care Residents
In CMS
October 18, 2016
Comments Off

on New CMS Rule Helps to Protect and Empower Long-term Care Residents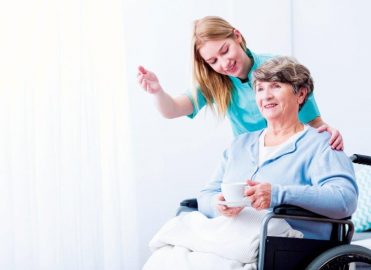 Transitioning a loved one into a long-term care facility isn't an easy decision. The patient's family wants to ensure their loved one receives the highest quality care. The Centers for Medicare & Medicaid Services (CMS) knows this, and has issued a final rule to help improve the care and safety of approximately 1.5 million Medicare & Medicaid patients in over 15,000 long-term care facilities.
In a blog, posted by Acting Administrator Andy Slavitt, and Director, Center for Clinical Standards & Quality Kate Goodrich, MD, MHS, in September, CMS announced its new focus on long-term hospital patients:
Last year, CMS began offering consumers and families the ability to easily compare facilities based on successful discharges, unplanned emergency visits, and re-hospitalizations through a five-star website. However, the rules of the road for long-term care facilities haven't had a comprehensive update since 1991. Today, we are pleased to announce that we have finalized new rules to protect and empower residents of long-term care facilities.
According to a CMS Press Release, the changes finalized in the rule include:
Strengthening the rights of long-term care facility residents, including prohibiting the use of pre-dispute binding arbitration agreements.
Ensuring that long-term care facility staff members are properly trained on caring for residents with dementia and in preventing elder abuse.
Ensuring that long-term care facilities take into consideration the health of residents when making decisions on the kinds and levels of staffing a facility needs to properly take care of its residents.
Ensuring staff members have the right skill sets and competencies to provide person-centered care to residents. The care plans developed for residents will take into consideration their goals of care and preferences.
Improving care planning, including discharge planning for all residents with involvement of the facility's interdisciplinary team and consideration of the caregiver's capacity, giving residents information they need for follow-up after discharge, and ensuring that instructions are transmitted to any receiving facilities or services.
Allowing dietitians and therapy providers the authority to write orders in their areas of expertise when a physician delegates the responsibility and state licensing laws allow.
Updating the long-term care facility's infection prevention and control program, including requiring an infection prevention and control officer and an antibiotic stewardship program that includes antibiotic use protocols and a system to monitor antibiotic use.
These changes are part of CMS's goal of making healthcare "more person-centered for Medicare and Medicaid beneficiaries and their family members. These changes further that goal by protecting the health and safety of residents, particularly during vulnerable and critical times like when moving into a long-term care facility," according to Slavitt and Goodrich.
The final rule is available on the Federal Register.
Sources:
Commitment to Person-centered Care for Long-term Care Facility Residents
CMS finalizes improvements in care, safety, and consumer protections for long-term care facility residents, Press Release

Latest posts by Michelle Dick
(see all)