MIPS & APMs Keeping You Up at Night?
In MACRA
October 18, 2016
Comments Off

on MIPS & APMs Keeping You Up at Night?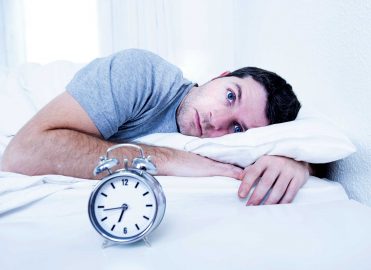 Seek professional help to overcome your fears.
Have you been losing sleep ever since the Centers for Medicare & Medicaid Services (CMS) issued in April 2015 a proposed rule for implementing the Quality Payment Program? Take a deep breath and relax: Help is on its way.
The Medicare Access and CHIP Reauthorization Act of 2015 (MACRA) provides $20 million each year for five years to fund pro bono training and education for Medicare clinicians in individual or small group practices of 15 clinicians or fewer, and those working in underserved areas.
Beginning December 2016, qualified organizations will use this funding to help small practices select appropriate quality measures and health information technology (IT) to support their unique needs, to train clinicians about the new improvement activities, and to assist practices in evaluating their options for joining an Advanced Alternate Payment Model (APM).
The following initiatives can help clinicians successfully participate in the Quality Payment Program and, more specifically, the Medicare Incentive Payment System (MIPS) and APMs:
Transforming Clinical Practice Initiative (TCPI): TCPI is designed to support more than 140,000 clinician practices over the next four years in sharing, adapting, and further developing their comprehensive quality improvement strategies. Clinicians participating in TCPI will have the advantage of learning about MIPS and how to move toward participating in Advanced APMs. Click here to find help in your area.
Quality Innovation Network (QIN)-Quality Improvement Organizations (QIOs): The QIO Program's 14 QIN-QIOs bring Medicare beneficiaries, providers, and communities together in data-driven initiatives that increase patient safety, make communities healthier, better coordinate post-hospital care, and improve clinical quality. More information about QIN-QIOs can be found here.
Innovation Center's Learning Systems: If you're in an APM, Learning Systems can help you find specialized information about what you need to do to be successful in the Advanced APM track. If you're in an APM that is not an Advanced APM, Learning Systems can help you understand the special benefits you have through your APM that will help you be successful in MIPS. More information can be found in your Accountable Health Communities Model's support inbox.
---
Source: https://qpp.cms.gov/education
Latest posts by Renee Dustman
(see all)