Quality Payment Program Overview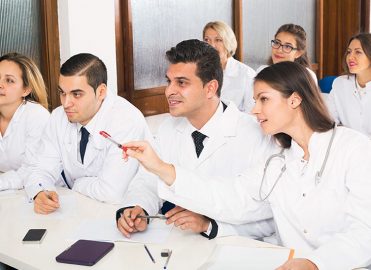 Continuing its efforts to educate healthcare providers and staff about the new Quality Payment Program, the Centers for Medicare & Medicaid Services (CMS) hosted an online webinar on Oct. 26, entitled Quality Payment Program Overview.
Topics were based on stakeholder feedback and included:
What is the Quality Payment Program?
Who participates?
How does the Quality Payment Program work?
Where can I go to learn more?
The Quality Payment Program
The Medicare Access and CHIP Reauthorization Act of 2015 (MACRA) repealed the sustainable growth rate (SGR) methodology and initiated the Quality Payment Program (QPP). The new payment system is set up to reward clinicians for the quality of care they provide to patients, rather than the quantity of care.
The QPP has two tracks in which eligible clinicians can participate, beginning in 2017:
Merit-based Incentive Payment System (MIPS); or
Advanced Alternative Payment Models
These tracks will replace certain quality data reporting mechanisms beginning in 2019, namely the Physician Quality Reporting System (PQRS), the Value-based Modifier, and the Medicare Electronic Health Record Incentive Program, or Meaningful Use. Through either MIPS or an Advanced APM, eligible clinicians will instead report on the following:
Quality (replaces PQRS)
Advanced Care Information (replaces Meaningful Use)
Improvement Activities
Cost (replaces Value-based Modifier)
QPP Participants
In the first performance year, MIPS eligible clinicians are physicians, physician assistants, nurse practitioners, clinical nurse specialists, and certified registered nurse anesthetists who bill Medicare Part B more than $30,000 a year and provide care for more than 100 Medicare patients a year.
Those who qualify to participate in MIPS, but choose not to, will receive a negative 4 percent payment adjustment beginning in 2019. With a Medicare Physician Fee Schedule increase of 0.5 percent still in effect through 2019, these clinicians can expect a 3.5 percent pay cut through MIPS.
Clinicians are excluded from MIPS (and its payment adjustments) if:
You enrolled in Medicare for the first time during a performance period;
You expect to bill Medicare Part B less than or equal to $30,000 or 100 or fewer Medicare Part B patients during a performance period; or
You are participating in the QPP through an Advanced Alternative Payment Model (APM).
Advanced APMs
Advanced APMs are a subset of APMs, which are a payment approach that provides added incentives to clinicians to provide high-quality and cost-efficient care. APMs can apply to a specific clinical condition, a care episode, or a population. An Advanced APM simply creates extra incentives, such as the 5 percent lump sum bonus clinicians can earn in 2019.
For 2017, the Advanced APMS, to date, are:
Comprehensive End State Renal Disease Care Model (two-sided risk arrangements)
Shared Savings Program, tracks 2 and 3
Next Generation Accountable Care Organization Model
Comprehensive Primary Care Plus
Oncology Care Model (two-sided risk arrangement)
Additional options are expected to be added, and CMS recently re-opened certain Advanced APMs to give more eligible clinicians a chance to participate in 2018.
The Way it Works
If you are a MIPS-eligible clinician who is not participating in an Advanced APM, you have a few options for participating in the 2017 performance period and avoiding some or all of the payment adjustment in 2019:
Submit some quality data after Jan. 1, 2017, to receive a neutral or small payment adjustment (depending on your composite performance score). For example, if you submit one quality measure or one improvement activity, you can avoid a downward adjustment;
Report for a 90-day period between Jan. 1, 2017, and Oct. 2, 2017, to receive a small positive payment adjustment (depending on your composite performance score); or
Report quality data for all of 2017 for a modest positive payment adjustment in 2019.
 Learn More
This webinar gave attendees a chance to ask CMS representatives questions, but there are many more questions to be answered. You can find consistent coverage of MACRA and the QPP on AAPC's blog. You can also go to www.qpp.cms.gov.
Latest posts by Renee Dustman
(see all)
3 Responses to "Quality Payment Program Overview"