ONC Final Rule Updates Health IT Standards to Improve Security, Accountability
In Compliance
November 9, 2016
Comments Off

on ONC Final Rule Updates Health IT Standards to Improve Security, Accountability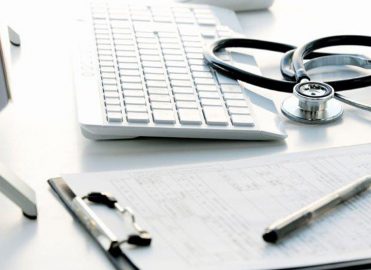 The U.S. Department of Health and Human Services (HHS) has released its Office of the National Coordinator for Health Information Technology (ONC) Health IT Certification Program: Enhanced Oversight and Accountability 2017 Final Rule.
The ONC Health IT Certification Program is a voluntary program to provide for the certification of health IT standards, and "to provide assurance to purchasers and other users that a system meets the technological capability, functionality, and security requirements adopted by HHS," as described by HealthIT.gov. "Certification also gives providers and patients confidence that the Health IT products and systems they use are secure and can work with other systems to share information (interoperability)."
A yearly final rule updates regulatory framework for ONC's review of health information technology (health IT) certified under the Program. Per HHS, the 2017 final rule focuses on three key areas:
Direct Review: Provides a regulatory framework for ONC to directly review certified health IT products and take necessary action in circumstances involving: (1) potential risks to public health and safety; or (2) circumstances that present practical challenges for ONC-Authorized Certification Bodies (ONC-ACBs)—such as when issues arise involving multiple certified functionalities or products that have been certified by multiple ONC-ACBs. The final rule also focuses on corrective action plans to address issues and includes an appeals process under the Program for health IT developers that have products under direct review.
Consistent Authorization and Oversight: Establishes a process for ONC to authorize and oversee accredited testing laboratories (ONC-ATLs) to align with ONC's existing oversight of ONC-ACBs, and facilitates ONC's ability to quickly, directly, and precisely address testing and performance issues.
Increased Transparency and Accountability: Makes identifiable surveillance results of certified health IT publicly available to advance ONC's overall commitment to transparency and provide customers and users with valuable information about the performance of certified health IT, including illuminating good performance and continued conformance with Program requirements.
ONC ACBs will make identifiable surveillance results available quarterly—and publicly—on the Certified Health IT Product List (CHPL).
For providers, facilities, and healthcare staff, the Final Rule should serve to strengthen the security and functionality of the Health IT they rely on and use, daily.
Latest posts by John Verhovshek
(see all)