Top 10 Patient Collection Strategies
November 15, 2016
Comments Off

on Top 10 Patient Collection Strategies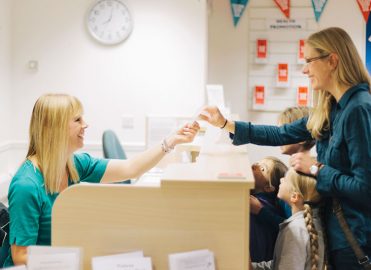 When collecting for physician services, help ensure payment with gentle but firm techniques.
By Beth Schleeper, CPC, CPB, CPCO, CPMA, CPPM, CPC-I, CEMC
Patients with high deductibles and high co-insurance amounts are responsible for a significant portion of provider reimbursement. Many of these patients have never had insurance before. They may not understand deductibles, co-insurance, or co-pays. They may be surprised that they must pay these amounts in addition to their insurance premiums. Collecting balances can be touchy and requires a delicate hand.
Here are a few ways to gently, yet firmly, collect from your patients:
Start preparing the patient when their appointment is scheduled. Remind them again when the appointment reminder call is placed.
Be sure patient demographics are correct and current for each visit. Verify benefits, eligibility, and patient responsibilities, as they pertain to the visit.
If possible, know what procedure is being performed before the patient presents. If the patient is scheduled for an office visit, be sure to know the patient's co-pay amount. If a surgery or procedure is scheduled, get the allowable amount from their payer. Find out the patient's deductible:
How much is it and how much has been met?
Will this procedure be applied to the patient's deductible?
What is the co-insurance amount?
Does the patient have an 80/20 plan or a 90/10 plan?
Gather this information prior to the procedure, so you can ask the patient for the correct amount prior to rendering care.
4. Ask for payment politely but firmly at the time of service. Accept as many forms of payment as possible (e.g., cash, check, debit/credit card, etc.). The more options available, the less likely a patient will be unable to pay.
5. Set up auto pay for patients with higher balances, when necessary and available. Offer payment plans. Some electronic health records are capable of storing and processing a patient's credit card for a certain amount on a given day of the month. If this option is available, use it.
6. Institute a clear and concise financial plan as it pertains to patient payments and financial responsibilities. Each new patient should read and sign this plan, and you should obtain a newly signed plan each year.
7. Patients may need to be educated on the meaning and significance of deductibles, co-insurance, and co-pays. Many patients believe paying their premiums is all that's required of them. Help these patients to understand their financial responsibilities. Education benefits everyone.
8. Many individuals are moving away from "snail mail" and are opting for e-statements. Gather patients' email address in addition to their residential address. Send patient statements electronically, with a link to a secured debit/credit card portal. This saves the practice time and money, and patients are more apt to pay in a timely manner if all they have to do is click a link and enter their information.
9. Check patient balances against the daily schedule. As each patient presents, check their balance and, if they have one, make financial arrangements immediately.
10. Have the patient's Social Security Number on file. If the patient knows you have their number, and will send them to collections, they will be more likely to pay to protect their credit.
In a medical practice, the patient is your customer. Explaining costs and insurance coverage prior to rendering services allows for easier collections. You're enabling patients to make informed financial decisions, which leads to more satisfied customers. And remember: It's far easier to keep an existing customer than it is to replace one.
---
Beth Schleeper, CPC, CPB, CPCO, CPMA, CPPM, CPC-I, CEMC, has been in the medical billing and coding industry for over 20 years. She owns and operates T&T Consulting Firm (www.medicalbillingphoenix.com), a full service medical billing service, offering billing and coding, medical chart auditing, practice management, credentialing, and education. Advanced Coding Services (www.advancedcodingservices.com), T&T's educational component, offers CPC® courses and other AAPC curriculum courses. She is a member of the Scottsville, Ariz., local chapter.
Latest posts by Beth Schleeper
(see all)