#IAMAAPC: Nathalie S. Ordanza, CPC
November 15, 2016
Comments Off

on #IAMAAPC: Nathalie S. Ordanza, CPC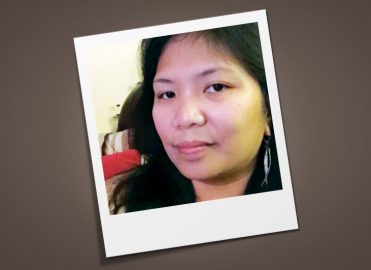 I was born in the Philippines, and in my younger years I wanted to be a computer analyst. Despite my mother's pleas that I become a doctor, I took up computer science.
I came to the United States in 1999, and after six months of working as a cashier for a grocery store, I was hired as a medical receptionist for an ophthalmology practice. This is when my healthcare career started. Due to a high demand for ophthalmic technicians, my employer decided to cross-train me to become a technician. Back then, I considered it to be my dream job. I loved the constant interaction with patients, and I looked forward to going to work every day.
New Priorities Set an Education-driven Course
In 2004, after giving birth to my firstborn, I realized I needed a better education in this field. I enrolled in Business Administration, majoring in Healthcare Management. When I graduated in 2006, I was already the office manager for a dental office in Vienna, Virginia, but at the same time a recession was starting.
Overcoming Bumps in the Road of Life
In 2009, after being on the management level for more than four years, I was laid off as a business manager of an orthodontic practice. This was hard for me and my husband because we were in the process of purchasing our first house. I eventually accepted a job as a biller for an orthopedic practice. It was not a management position, but this was where I got my first look at coding, the job I now love.
Two years on in this company, my supervisor decided to enroll me for the Certified Professional Coder (CPC®) certification. This credential opened doors for me, which landed me a job in a multi- specialty organization. I was hired to be an auditor, and I am responsible for making sure the 300+ providers in the organization are documenting properly. I have finally found my niche.
Moving Forward and Giving Back
My local chapter, Leesburg, Virginia, is my savior regarding continuing education units. The fee is very affordable for the kind of education provided. I had the privilege of serving this chapter as a vice president (2014) and president (2015), and this year I am member development officer.
My concentration now is coding compliance, which I consider both challenging and rewarding. I am studying to become a Certified Professional Compliance Officer (CPCO™). I am AAPC!
Latest posts by Guest Contributor
(see all)