Identify Transgender Coding Mishaps
November 15, 2016
Comments Off

on Identify Transgender Coding Mishaps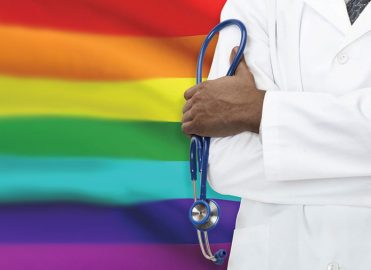 Don't let a question of identity hold up claims payment.
Although transgender people have existed throughout history, society has been slow to accept them as equals. The Lesbian, Gay, Bisexual, and Transgender (LGBT) community has gained a lot of ground more recently, though. Most notably, the Affordable Care Act of 2010 banned sex discrimination in healthcare settings, including discrimination based on gender identity, transgender status, or gender stereotypes. As more insurers cover transgender healthcare needs, more physicians are fulfilling those needs. As such, questions about coding, billing, and even common courtesy issues have arisen among healthcare business professionals.
Question: "If the patient is male, but identifies herself as a woman, which gender do I acknowledge for insurance purposes?"
Not knowing the answer to this question can create all sorts of problems, including claim denials and HIPAA privacy violations. Fortunately, there are experts on this subject who are working fervently to educate people about such matters.
"Creating Equal Access to Quality Health Care for Transgender Patients: Transgender-affirming Hospital Policies" is a collaboration among the Human Rights Campaign Foundation, Lambda Legal, the New York City Bar Association, and Hogan Lovells, which provides model policies that hospitals can incorporate to ensure staff address the transgender community appropriately, and teaches healthcare professionals how to code and bill claims for services (whether gender-related, or not). Although this transgender healthcare guide is directed toward hospitals, it can easily be applied to any healthcare setting.
First Comes Understanding
"'Transgender,'" the authors of the guide explain, "is an umbrella term used to describe people whose gender identity, one's inner sense of being male, female, or something else, differs from their assigned or presumed sex at birth." The fifth edition of the Diagnostic and Statistical Manual of Mental Disorders (DSM-5) refers to this as "gender dysphoria."
"It is important to note," DSM-5 states, "that gender nonconformity is not in itself a mental disorder. The critical element of gender dysphoria is the presence of clinically significant distress associated with the condition."
According to DMS-5, "For a person to be diagnosed with gender dysphoria, there must be a marked difference between the individual's expressed/experienced gender and the gender others would assign him or her, and it must continue for at least six months. In children, the desire to be of the other gender must be present and verbalized."
Next Comes Acceptance
People who understand a new situation are more likely to accept it. The authors of the transgender healthcare guide devised seven model policies to assist hospitals with protecting the rights of transgender and gender-nonconforming patients.
The authors' note: These model policies are not intended to provide legal advice. State and local laws may require hospitals to take additional steps.
Policy 1: Gender Identity & Gender Expression Nondiscrimination Policy
Policy 2: Patients' Bill of Rights
Policy 3: Access to Hormone Therapy
Policy 4: Protocols for Interaction with Transgender Patients
Policy 5: Room Assignments
Policy 6: Access to Restrooms
Policy 7: Access to Personal Items that Assist Gender Presentation
The authors also offer policy guidance on Admitting/Registration Records – Collection of Gender Identity Data, and Compliance with Privacy Laws.
Data Collection with a Purpose
The Joint Commission and others have recommended that gender identity data be routinely collected in healthcare settings. "From a clinical standpoint," the authors of the transgender healthcare guide write, "collecting this data is essential to providing high-quality care to transgender patients."
They also recommend hospitals adopt admitting/registration procedures that enable transgender patients to designate their gender identity and name in use, even when this identity differs from how their medical insurance or legal documents identify them.
The authors of the guide propose the follow-ing  admitting/registration procedures:
Recording gender — Collect both the patient's current gender identification and sex assigned at birth. This information is important because it tells a doctor to offer preventive screening appropriate to the patient's anatomy.
Recording the gender marker affiliated with the patient's insurance record.
Recording the patient's name(s) and pronouns (e.g., he or she). When a patient has multiple identities, the authors warn, extra caution is needed to avoid misidentification.
Training — Staff should be trained on how to collect gender identification and how it should be recorded in the hospital electronic health record (EHR).
Although this data collection is neither standardized nor nationally mandated, several leading hospital systems have adopted similar procedures. Additionally, the U.S. Department of Health & Human Services includes gender identification data collection in Stage 3 of EHR meaningful use requirements, slated to begin in 2018.
Stay Up-to-date on Official Guidelines
Question: "If I record the patient's perceived identity, will claims for gender-specific services be denied?"
Insurance companies require that every patient be identified as either male or female, and provides coverage for gender-specific treatments based on that gender marker. "This creates difficulties for transgender patients whose bodies may not match male and female stereotypes," the authors of the transgender healthcare guide write.
For example, a transgender man may still have a uterus and require gynecological exams. Providers are generally able to reverse gender-related denials, but not without both the provider and patient being inconvenienced.
The Centers for Medicare & Medicaid Services (CMS) already thought of this. Medicare covers medically necessary hormone therapy and sex reassignment, as well as routine preventive care, regardless of gender markers.
CMS advises institutional providers to use claim level condition code 45 Ambiguous gender category to identify such claims that pose a gender/procedure conflict. The code alerts the system that the gender/procedure or gender/diagnosis conflict is not an error, allowing the sex-related edits to be bypassed.
Fee-for-service providers should use modifier KX Requirements specified in the medical policy have been met to identify services for transgender, ambiguous genitalia, and hermaphrodite patients. Append this modifier only to the procedure code(s) that are gender specific for transgender, ambiguous genitalia, and hermaphrodite patients.
Code Updates Ensure Claims Payment
Although ICD-10 still uses the outdated term of "gender identity disorder," changes are on the horizon, as shown in Table A.
ICD-10 notes that new code F64.0 covers both "Gender identity disorder in adolescence and adulthood" and "Gender dysphoria in adolescents and adults." And for revised code F64.1, ICD-10 instructs you to "Use additional code to identify sex reassignment status (Z87.890)."
Question: "Should I identify a patient as transgender if it doesn't pertain to the services being rendered?"
When in doubt, consult the payer. BlueCross BlueShield (BCBS) of Nebraska advises, "When applicable, include the appropriate transgender ICD-10 codes (F64.x) as secondary information on claims for all services, including mental health and primary care services."
2016
2017
Code
Description
Code
Description
F64.0
Transsexualism (new)
F64.1
Gender identity disorder in adolescence and adulthood
F64.1
Dual role transvestism (revised)
F64.2
Gender identity disorder of childhood
F64.2
Gender identity disorder of childhood
F64.8
Other gender identity disorders
F64.8
Other gender identity disorders
F64.9
Gender identity disorder, unspecified
F64.9
Gender identity disorder, unspecified
Privacy Is Paramount
A patient's transgender status or history of transition-related procedures may constitute protected health information under the HIPAA Privacy Rule. Providers should develop, implement, and train staff on the organization's privacy policy regarding this matter.
Resources
DSM-5 Fact Sheet: www.dsm5.org/Documents/Gender%20Dysphoria%20Fact%20Sheet.pdf
Lambda Legal, "Creating Equal Access to Quality Health Care for Transgender Patients: Transgender-affirming Hospital Policies," May 2016
Medicare Claims Processing Manual, Chapter 32, Section 240
BCBS of Nebraska, Update, January 2016, www.nebraskablue.com/~/media/pdf/provider/update-newsletters/provider-update-january-2016-final.pdf?la=en
Latest posts by Renee Dustman
(see all)
No Responses to "Identify Transgender Coding Mishaps"