CMS Reveals Little-Known Facts About MIPS
In MACRA
November 16, 2016
Comments Off

on CMS Reveals Little-Known Facts About MIPS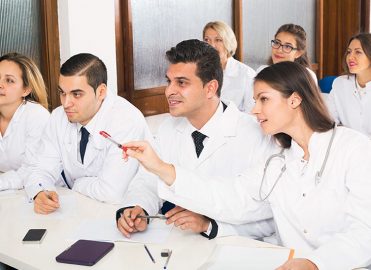 Ever since the Centers for Medicare & Medicaid Services (CMS) released a notice of proposed rulemaking in April for the Merit-based Incentive Payment System (MIPS) and Alternate Payment Model (APM) incentive, staff has been inundated with questions from the healthcare community.
What is the Quality Payment Program? What are MIPS and APMs? Who can participate in MIPS? And so on.
CMS has released countless provider education materials on the matter, but a change of this magnitude is bound to generate endless questions — many of which CMS clearly never considered when devising the new payment system.
CMS Goes Into More Detail
In a National Provider Call, Nov. 15, CMS took another stab at explaining the now-finalized Quality Payment Program and it's two tracks: MIPS and APMs. Although much of the information is review, the way CMS presents it gets a little better and more comprehensive each time.
For example, CMS does a better job in this presentation to answer the question: "What is a minimum amount of data I can submit to avoid a downward adjustment?"
This question refers to the "Pick Your Pace" plan for 2017 that CMS added to the final rule, which gives clinicians four options for participating in the first performance year of MIPS. At least, to avoid a downward adjustment of up to negative 4 percent in 2019, a clinician need only submit "something," CMS said initially. In the call, CMS explains that "something" is one quality measure or one improvement activity or four or five required advancing care information measures.
This explanation led a caller to ask, during the Q&A, whether this reporting requirement is for one patient or for all of a clinician's patients. CMS said just one patient would suffice.
Another caller asked about the performance category weights and if they would change if a clinician is exempt from one. The simple answer is "yes." Composite scores are based on 100 percentage points, so if you take away one category, another category (the Quality performance category, specifically) has to absorb the weight. For example, if a clinician is exempt from reporting advancing care information, which is worth 15 percent of their composite performance score, then the quality performance category becomes worth 85 percent, rather than 60 percent.
Although CMS does a better job at explaining the MIPS scoring methodology in this slide presentation, one caller still had a question about the point system: "Where do those points come from?" CMS explained that each measure has its own point value. In selecting measures, you will see this information.
Full Steam Ahead
For any callers wondering whether the presidential election will have an affect on this and other healthcare reform initiatives, CMS Acting Administrator Andy Slavitt set the record straight in his opening statement. "There really is no change," he said. The provider community should "plow ahead" in its preparation for the 2017 MIPS/APM performance year, said Slavitt.
If you did not have the opportunity to attend this call (and earn 1.5 continuing education units from AAPC, by the way), be sure to review the slide presentation and read the transcript, which will be available on the CMS website approximately two weeks after the call.
Latest posts by Renee Dustman
(see all)