10 Things to Watch as Trump Changes Healthcare
By Brad Ericson
November 18, 2016
Comments Off

on 10 Things to Watch as Trump Changes Healthcare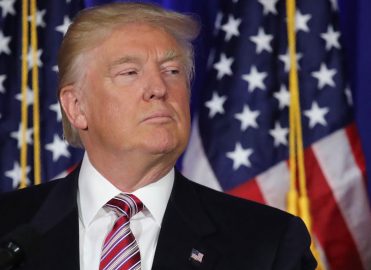 President-elect Donald Trump and a Republican Congress will take control of the country's healthcare system in January. Don't expect a quick or iconoclastic revamp, healthcare experts at Leavitt Partners recently told webinar attendees; however, when the executive and legislative branches of government are unified by party, major change is likely to happen. Meaning, the Affordable Care Act (ACA) likely will be repealed and replaced by the Republican version, while the popularly bi-partisan Medicare Access and CHIP Reauthorization Act (MACRA) may only see systemic changes, attendees at a webinar chaired by former Health and Human Services Secretary Michael Leavitt were told.
Webinar speakers, which included Leavitt, healthcare futurist Ian Morrison, congressional counsel Clay Alspach, regulatory expert Vince Ventimiglia, and Leavitt CEO Rich McKeown, described a new administration anxious to show results but forced to move deliberately as it reconstructs two laws that have changed the way healthcare is provided in the USA.
What Levers Will They Use?
Leavitt, who served under President George W. Bush, told participants he believes strong bi-partisan support for quality-based over fee-for-service payment assures continuation of MACRA, signed into law in 2015. The 25-year-old movement toward a value-based payment system is driven by global economics, not ideology, he said. "There is no place on the leaderboard for anyone who spends 25 percent of their gross national product on healthcare," Leavitt told the group. In contrast to the ACA, MACRA enjoyed strong bipartisan support in Congress and the White House.
Market levers may be favored over regulatory levers in a revamped MACRA, he said, but overall the law will remain on track. The CMS Innovation Center, the Centers for Medicare & Medicaid Services' (CMS) think tank for development and testing of payment models may see some changes, but it is protected by its management of significant parts of MACRA quality payment, such as the Advanced Alternative Payment Models (APM), which benefits providers. The unanswered question is how much authority will CMS have in the future of MACRA and how much payers will drive it.
Leavitt, Morrison, Alspach, and Ventimiglia agreed the ACA will be repealed and restored, but it won't be eliminated. Mindful of the criticism faced by Democrats for the law, Republicans are expected to craft a bi-partisan bill so they can "inoculate themselves," Clay Alspach told the group. The most expedient way to revamp ACA will be the reconciliation process, which will leave most of the law's content intact but change its funding, replacing it with a similar but more market-focused, bi-partisan bill.
Already a Blueprint  
A wholesale repeal of the six-year-old ACA presents enough challenges that the Republican government will be anxious to fill any holes that repeal and replace may leave. For example, healthcare has changed since 2010 and a full pull-back would be a failure. Many Republican states that expanded Medicaid will fight a simple cessation of the program. Many elements of the ACA, such as free preventive care and equal treatment of women, are popular with voters.
Leavitt and his partners expect a sidecar to the reconciliation bill that will better plot the changes to be made, and they feel the new administration already has a blueprint in HR 3762, an ACA repeal bill President Obama vetoed in January. Similar to the ACA, the bill changes the funding and governance of the bill to ease federal and industry costs but leaves much of the ACA's focus on quality, access, and efficiency in place. Another source for those hoping to discern the new administration's direction is the June report from the House Republican Health Care Task Force.
Legislators will be anxious to show their constituencies that they have replaced the ACA within 100 days but the changes will take up to 18 months to implement. The infrastructure is well-built and changes will need to be carefully conceived and executed. Difficult decision from political and policy standpoints will need to be made, Alspach said.
The changes will present strategic chaos for health systems in short order, Morrison told the group. He told attendees to "follow the money" but be reassured quality will not go away. Instead, look at the financial hydraulics of the repeal and replace process as most changes will be made to financing the change. It is a critical time for payers, he said, and they will weigh in heavily on development of an ACA replacement.
Other Initiatives Show Bipartisan Effort
Leavitt pointed to several initiatives that Congress must face, but are expected to be treated positively. These include CHIP reauthorization, the 21st Century Cures Act, and reauthorization of generic drug rules. All three enjoy bi-partisan support.
Healthcare will be eclipsed by other issues when the new administration takes over in January, and Leavitt said it will be moved out of the "big top of the circus" in Washington. This will make decisions less political and more can be done.
Behavioral healthcare is a focus of both the Trump camp and Representative Paul Ryan (R- Wis.), Ventimiglia said. They represent a growing movement in Congress that would like to see more managed care of behavioral health, with emphasis on holistic care, increasing quality and cutting costs.
10 Things to Watch for in 2017
Here are the 10 things webinar speakers recommended watching for as the new administration takes the reins of healthcare:
Substantial healthcare legislation in 2017 will include repeal and replacement of the ACA and CHIP and FDA user fee reauthorizations.
21st Century Cures will be the top priority of the lame duck Congress and the Obama administration.
Congress will use reconciliation to repeal some ACA components, using the HR 3762 as their blueprint.
Some ACA elements will not be repealed because they are too integrated with the infrastructure.
The private sector will push back on ACA elements where change is planned.
Republican governors who expanded on Medicaid will push back on repeal.
The June report from the House Republican Health Care Task Force is a revealing blueprint.
Private sector collaboration must be cemented to address quality, value-based care, and coverage.
Key appointments will reflect planning done by transition team.
New governments tend to over-reach while their foes over-resist. Where will they work together?
Latest posts by Brad Ericson
(see all)
No Responses to "10 Things to Watch as Trump Changes Healthcare"