600 Ways HCPCS Level II Changed
By Brad Ericson
November 22, 2016
Comments Off

on 600 Ways HCPCS Level II Changed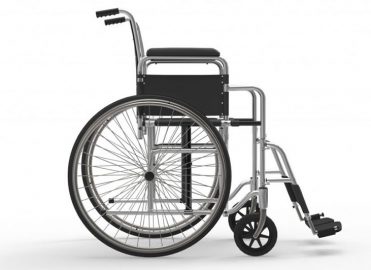 If you consoled yourself after all the ICD-10 and CPT changes by thinking HCPCS Level II was going to be quiet this year, you're in for a shock. There are more than 600 changes in HCPCS Level II, and many reflect the rise of MACRA's tracking and electronic health records (EHRs) initiatives starting January 1.
The codes are effective January 1, and include 278 new codes and modifiers. We'll say good bye to 145 discontinued codes. There are 147 codes whose descriptions have changed, and 37 with new payment rules. And one lonely but fortunate code, S3854, has been reinstated. The changes are at least a third more than in a "usual" year.
Although released by the Centers for Medicare & Medicaid Services (CMS), development of HCPCS codes is a joint venture of the health agency with Blue Cross/Blue Shield Association and the Health Insurance Association of America. Most of the changes fall into the G code chapter, where CMS places codes that either need development, are developed to help track quality, or are being tested for expanded uses.
G Codes Rule
A handful of description changes and new codes disrupt the A and E sections. Most changes are in the dynamic G code section. Of the 1,528 G codes, 213 are new and 108 are discontinued. Changes to descriptions or payment affected another 80 G codes. Reflecting the consolidation of quality programs resulting from the implementation of MACRA beginning January 1, 2017, most of the new codes help providers start tracking care for quality based payment boosts in 2019.
New injections for colchicine, argatroban, gatifloxacin, aripipazole lauroxil, and infliximab show up in the J codes, which primarily report non-oral drugs. Several payment and BETOs changes are made in the J codes. Durable medical equipment codes in the K and L sections, along with the P codes remain tranquil.  A change to INTEGRA dermal regeneration template (DRT) or INTEGRA Omnigraft dermal regeneration matrix took place in the Q codes specifies the omnigraft option.
HCPCS Level II books will be shipped in December.
Latest posts by Brad Ericson
(see all)