Remarks by Andy Slavitt: Keeping Medicare's Promise with MACRA
In Facility
December 5, 2016
Comments Off

on Remarks by Andy Slavitt: Keeping Medicare's Promise with MACRA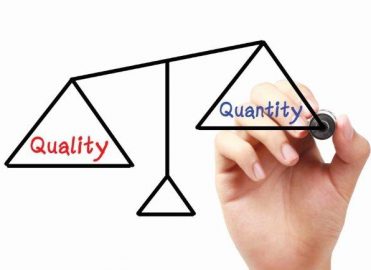 Below are prepared remarks by Andy Slavitt, CMS Acting Administrator before the MACRA MIPS/APM Summit, Washington, D.C. on December 1, 2016. The full text can be read on the CMS Blog.
This is an important way to understand the context behind MACRA.
To build on the foundation we have begun on reforming the delivery system so that value based care can reach every community in America. Given this magnitude of change, I asked the team to approach MACRA differently. After this historic legislation passed, the CMS team was eager to get to work on implementation. But they heard something different from me. Stop writing, get out of DC, and start listening. 
Through 4,000 formal comments, nearly 100,000 attendees at our events across the nation, focus groups, design sessions, workshops, physician office visits (and countless tweets), we got to hear patients and clinician points of view on things we can do to make healthcare better for them.
We heard the deep dedication that both patients and clinicians have to the Medicare program, but also the many frustrations.
We heard from clinicians who challenged us to prove that MACRA and the Quality Payment Program wasn't one more check-the-box program and instead allows them to focus on care and quality improvement
We heard from physicians who are fed up that their EHRs do not support patient care. Clinicians want technology that make their jobs easier, match their workflows, and give them access to needed data.
We heard patients who were tired of lugging around or repeating their treatment history — who wanted more time with a physician who knows them personally, so that they can get the right treatment at the right time without unneeded repetition or miscommunications.
Our challenge isn't about accountability or quality or costs or whatever euphemism people use. It's to recognize that the path forward isn't through any one model or new three-letter acronym or quick fix, but by addressing the basic things, which lead to bad outcomes, physician burnout, or for patients, particularly needier ones, to feel displaced and not get the right care.
Your opportunity with MACRA isn't to implement a new scorekeeping system. If we do that, we will not only miss the opportunity to transform, but we will add complexity to an already overly complex system.
Based on what we heard, we made major changes to how we approached this program holistically.
First, we focused on a lighter touch and less regulation. By adopting the idea that if we simplified and reduced what was measured and gave physicians back more time with patients and instead supported their quality efforts, we would make more progress. And, we reduced the number of requirements in half to help level the playing field for small or independent practices.
Second, we came to realize MACRA is many clinicians' first experience with reporting and paying for quality for the first time. We created multiple timelines to allow clinicians to pick their own pace of entry and development.
Third, we also recognize that many practices are advanced and ready to go further, so we built more opportunities for clinicians and to allow more innovative models to flourish. We estimate that about 25 percent of eligible Medicare clinicians will be in an Advanced Alternative Payment Models by 2018, and we have a goal of creating options for physicians in all specialties and geographies in order to allow them to pick models that are right for them.
As we move forward, we all need to keep building on what works while systematically demanding improvement where we can do better. 
So how do I suggest we tackle the next opportunities?
One. Build from a foundation of progress, not head backwards. There can be no delivery system reform without building on the foundation of reaching universal coverage. That means building on the record 20 million people who have newly found coverage and continuing the security and protections Americans have found, including no-cost preventive care, the elimination of lifetime and annual coverage limits, and the end of pre-existing condition exclusions. If we want to fix how care is delivered, so that we're providing value, then we must ensure that Americans can afford and access quality care at every point in their lives. If we lose even some of the coverage gains made under the ACA, or leave people in limbo, people will lose access to regular care and we will drive up long-term costs. This doesn't mean we shouldn't improve how coverage works in a bipartisan fashion. We must always do that and we should now as new leaders bring new approaches and solicit new ideas.
Two. Insist that modernization of Medicare must actually mean modernization. Progress is achieved by ingenuity, innovation, teamwork, and the use of data and technology, not by changing funding formulas.  
I'll say this bluntly: MACRA can't work as well without a CMS Innovation Center that can move quickly to develop and expand new approaches to paying for care. With changes to the Innovation Center, the advanced alternative payment approaches could slow significantly. We will have a much narrower path with fewer specialty options and approaches, which take in patient and physician feedback. Medicare and commercial payers would then fall further out of alignment, and more importantly, less patients would have access to innovative care methods.
Three. Start to demand technology that can exchange data, that supports care, and that is affordable. MACRA is an opportunity to move the focus away from paperwork and reporting and towards paying for what works. For a variety of reasons, EHRs became an industry before they became a useful tool. The technology community must be held accountable by their customers and make room for new innovators and to give clinicians more freedom and more flexibility to focus on their patients, to practice medicine, and deliver better care. We worked alongside physicians to design technology tools (QPP.cms.gov) and a support center that allows physicians to learn about, access, and even design their involvement in the Quality Payment Program.
Four. Don't forget that people are the heart of every policy made. We are on a journey as a nation towards better health for all. Patients. Care givers. Consumers. You know them better than anyone because you care for them. View MACRA as a step in the journey to develop care together.
Latest posts by Renee Dustman
(see all)