Hospital Industry Warns Trump, Congress About ACA Repeal Impact
By Brad Ericson
In Facility
December 7, 2016
Comments Off

on Hospital Industry Warns Trump, Congress About ACA Repeal Impact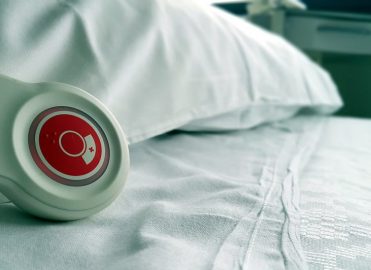 The hospital industry wants President-elect Donald Trump and congressional leaders to preserve coverage gains when repealing the Affordable Care Act (ACA) and, if not, they want legislators to repeal funding reductions for hospital services in the ACA.
In a letter to the incoming administration and another to Congress, the American Hospital Association (AHA) and Federation of American Hospitals (FAH) pointed to an accompanying report that under HR 3762, the most recent repeal bill, hospitals would suffer a $165.8 billion impact in coverage losses from 2018-2026. The report also found hospitals would lose $289.5 billion in Medicare inflation updates if the payment reduction in the ACA are not restored. The report also points to a $102.9 billion in reductions if the ACA Disproportionate Share Hospital (DSH) reductions are not restored.
Under the ACA, hospitals benefited from previously uninsured—and sometimes costly—patients being covered. But federal funding cutbacks to balance the federal program and subsidies helped balance the costs. Transition could take up to three years, and the transition may not be kind to facilities.
Impact on Patients, Communities
"Losses of this magnitude cannot be sustained and will adversely impact patients' access to care, decimate hospitals' and health systems' ability to provide services, weaken local economies that hospitals help sustain and grow, and result in massive job losses. As you know, hospitals are often the largest employer in many communities, and more than half of a hospital's budget is devoted to supporting the salaries and benefits of caregivers who provide 24/7 coverage, which cannot be replaced," AHA and FAH leaders Rick Pollack and Chip Kahn wrote to Trump.
The industry leaders claim the total net losses hospitals would suffer under current repeal proposals is nearly 100 percent more than the hospital reduction in the Balanced Budget Act of 1997 (BBA), which dramatically cut federal payments for services proved by hospitals for patient care. Pollack and Kahn discuss hospitals' cuts of staff , services, research, education, and facility and technological updates. "As a result of this overreach, Congress was compelled to pass several subsequent measures to remediate the BBA's damage."
Protect or Compensate
Pollack and Kahn close their letter by saying, "Restoring these cuts is consistent with Congressional action aimed at repealing a variety of ACA-related taxes that were imposed to help fund coverage expansion. It stands to reason that, if the funding and cost of the ACA is repealed, all sources of funding for that legislation, including cuts to payments for hospital services, should be rolled back as well." The groups pledge to work with the new government to improve the country's provision of patient-centered care.
Latest posts by Brad Ericson
(see all)