Diagnosis: Code the Current Encounter
December 1, 2016
Comments Off

on Diagnosis: Code the Current Encounter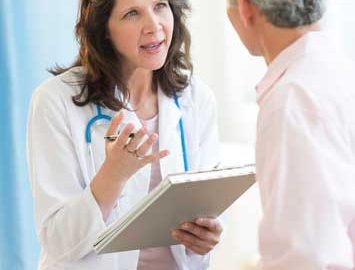 By Autumn Hill, CEMC, CCA, CPAR
Diagnosis documentation is critical when billing evaluation and management (E/M) services. Too often, documentation includes diagnoses pulled from a previous visit or a diagnosis that does not affect the current illness/injury treatment plan.
When documenting, it's important for the provider to point diagnoses for the current date of service directed to the reason for the visit. The Centers for Medicare & Medicaid Services (CMS) Evaluation and Management Services guide confirms, "The number of possible diagnoses … to consider is based on … [t]he number and types of problems addressed during the encounter."
The reasons to include a diagnosis are:
The patient presents to the clinic for the diagnosis.
The diagnosis directly impacts the treatment plan for the presenting problem. In some cases, a provider may have to consider other diagnoses and current medications before providing treatment for the presenting problem.
When a patient presents for an annual visit and/or medication management visit, all current diagnoses managed by the billing provider should be included in the documentation.
Including all diagnoses for the patient in the documentation for every visit is often confusing for the coder/auditor because it can be difficult to determine which diagnoses were actively treated during the current visit, and which are active problems only. If a diagnosis does not impact the presenting problem(s), it should not be included in the documentation.
The provider should include the appropriate diagnoses to help the coder/auditor clearly identify what was done during an encounter and to leave no room for speculation or assumption. This ensures less difficult and more accurate calculations for the E/M level of service.
Resource
CMS Evaluation and Management Services Guide
---
Autumn Hill, CEMC, CCA, CPAR, is an auditor for an insurance company. She has been coding for more than two years and has audited for 18 months, mostly in E/M. Hill is a member of the Columbus, Georgia, local chapter.
Latest posts by Guest Contributor
(see all)