Distinguish Separate and Significant E/M Services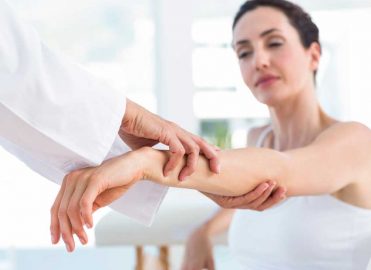 By Suzan Hauptman, MPM, CPC, CEMC, CEDC
Modifier 25 will help your physician receive reimbursement for extra E/M work.
CPT® modifier 25 identifies a "Significant, separately identifiable evaluation and management service by the same physician or other qualified health care professional on the same day of the procedure or other service." To apply modifier 25 correctly, you must know what distinguishes a "separate, significantly identifiable" evaluation and management (E/M) service.
Not Every E/M Service Is Billable
All billable medical procedures include an "inherent" E/M component to gauge the patient's overall health and the medical appropriateness of the service. For example, if a patient has a mole removed, that procedure has an inherent E/M service, which would include general preparation such as measuring vitals, maybe updating medications, confirming the mole location and its current state, etc.
To report a separate E/M service with modifier 25 appended, the visit must be more involved. Specifically, the available documentation should describe an independent, standalone E/M service, in addition to the procedure. The clinician's note could include the patient history, a listing of co-morbidities and their possible effects on the current condition, a medically-warranted examination, and documented medical decision-making (for instance, deciding that the best treatment is a procedure performed that day). If the note briefly touches on the current issue and the need for the additional service or procedure, consider the E/M service to be part of the procedure, and not separately billable.
Generally, if the E/M service is unrelated to the minor procedure (i.e., the E/M takes place for a different concern/complaint), the E/M service may be reported separately. If the E/M service occurs due to exacerbation of an existing condition, or another change in the patient's status, that service may be reported separately as long as it is independently supported by documentation.
The American Academy of Family Physicians (AAFP) recommends that physicians answer the following questions to help determining if modifier 25 is appropriate:
Did you perform and document the key components of a problem-oriented E/M service for the complaint or problem?
Could the complaint or problem stand alone as a billable service?
Is there a different diagnosis for this portion of the visit?
If the diagnosis is the same, did you perform extra physician work that went above and beyond the typical pre- or postoperative work associated with the procedure code?
As long as both the E/M service and the procedure are clearly documented, you don't need separate notes (although separate notes can help).
An example physician's note with both the procedure and the E/M service might look like this:
I saw Sharon today for a new spot of concern on her right forearm. She first noticed this spot three weeks ago. At first, she thought it might be a pimple, but it didn't go away and could not be "popped." It started to itch and she used Benadryl® cream to ease that, and it worked for a brief period of time. She has noticed over the last few days that it is getting bigger. It appears to have puss, but won't pop. She has no fevers or chills. No chest pain or breathing troubles. She hasn't noticed any other changes in her skin. Her medications include a multi-vitamin as well as Synthroid® 135 mcgs each morning. She is current with her flu shot. She has never smoked. She does drink socially.
On exam her vitals are stable. PERRLA; no lymph nodes upon palpation. Her skin is normal in color and turgor. RRR. Chest is CTAB. Abdomen is soft, non-tender. No edema. After performing a more thorough skin examination, she has no other suspicious spots. Examining this area, it looks like it could have started as a pimple. She has been picking at it, and it's now inflamed. I feel a pustule sack deep within it.
The spot on her arm appears to be a sebaceous cyst that has become irritated. I think she will get relief if it's drained. I suggested an I/D of the area. She is in agreement and understands the risks and benefits. I have gotten consent.
In the procedure room, I draped the arm and administered a local anesthetic. Using an XYZ scalpel, I made a small incision in the center of the area. I was able to extract XX mL of fluid. The site immediately smoothed. The pustule that I felt earlier decreased in size. I also was able to extract some tissue that I will send to pathology. She tolerated the procedure well. I explained what to look for and when to call me. I will be in touch with her upon receiving the pathology report. She was able to leave after a 20-minute rest following the procedure.
Diagnoses Must Support Every Billed Code
Both the procedure and the separate, same-day E/M service must be linked to a diagnosis substantiated in the medical record. The diagnoses supporting each service may be the same or different. Per the Centers for Medicare & Medicaid Services (CMS) Transmittal R954CP, "The E/M service may be prompted by the symptom or condition for which the procedure and/or service was provided. As such, different diagnoses are not required for reporting of the E/M services on the same date" [emphasis added]. The E/M visit may be prompted by a complaint unrelated to the same day procedure (different diagnoses), or the procedure could be for a condition that was evaluated during the visit, or for a chronic condition that would benefit from the additional service (same diagnoses).

Example: A patient presents for an I/D of a sebaceous cyst on her left thigh. The procedure was performed without incident, and she tolerated it well. She is noticing, however, that she has been having more and more headaches lately. She keeps a headache diary. Her last one was three days ago and included aura. She took Motrin® without relief. She is not noticing any food triggers or activity triggers. She is premenopausal. On exam … I have recommended she see a neurologist, and I ordered an EEG for her prior to her going to that appointment.
Modifier 25 Applies Only with Minor Procedures
A minor procedure is any procedure/CPT® code with a zero- or 10-day global period, as defined by Medicare's Physician Fee Schedule Relative Value File. Examples include many injections, minor integumentary repairs, and endoscopic procedures (e.g., diagnostic colonoscopy). Turn to modifier 57 Decision for surgery (rather than modifier 25) to report a separately identifiable E/M service that occurs on the same day of, or the day before, a major procedure (a procedure or service with a 90-day global period), and that results in the physician's decision to perform the procedure (Medicare Claims Processing Manual, section 40.2).

Example: A patient is seen for a possible hernia. Through detailed examination, the physician determines the patient has an umbilical hernia. The surgeon has a surgical block the next day, and places the patient on the schedule. Because the E/M service leads to the decision for surgery and hernia repair is a major surgery (90-day global period), and because the E/M occurs the day before the surgery (e.g., within the global period of the procedure), report the appropriate E/M service code with modifier 57 appended. This will alert the payer that the E/M service should not be bundled into payment for the hernia repair.

Tip: You can find a global period look-up tool on the CMS website: www.cms.hhs.gov/Medicare/Medicare-Fee-for-Service-Payment/PFSLookup/index.html?redirect=/pfslookup/02_PFSsearch.asp.
Modifier 25 Can Apply for Multiple E/M Services
You may append modifier 25 if the other service is critical care, a preventive visit, or an annual wellness visit. In all cases, append modifier 25 to the "traditional" office visit code (as opposed to a preventive visit reported on the same day, for instance).
Per CMS, modifier 25 may be appended only to the following E/M categories:
Codes Category Description
99201-99205 New patient visits
99211-99215 Established patient visits
99241-99245 Office/Outpatient consultations
99251-99255 Inpatient consultations
99291 Critical care, initial 31-74 minutes
99281-99285 Emergency room visits
A thorough understanding of modifier 25 can help to produce cleaner claims and yield optimal, appropriate reimbursement.

Resources
AAFP questions: www.aafp.org/fpm/2004/1000/p21.html
Medicare Claims Processing Manual, section 40.2:
www.cms.gov/Regulations-and-Guidance/Guidance/Manuals/downloads/clm104c03.pdf
CMS Transmittal R954CP:
www.cms.gov/Regulations-and-Guidance/Guidance/Transmittals/downloads/R954CP.pdf
---
Suzan Hauptman, MPM, CPC, CEMC, CEDC, is the senior principal for ACE Med group specializing in auditing, assessments, coding, compliance, expert opinion, writing, reporting, and education. She is experienced in leading teams of coders, auditors, and educators, as well as educating providers on medical record documentation, EHR, and HIPAA. She has served on the AAPC Chapter Association board of directors and the AAPC National Advisory Board, and sits on a number of other advisory boards throughout the industry. She is vice president of the Greater Pittsburgh, Pa., local chapter.
Latest posts by John Verhovshek
(see all)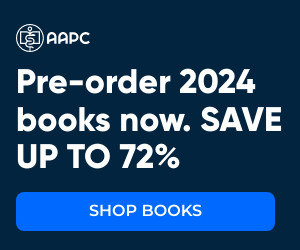 2 Responses to "Distinguish Separate and Significant E/M Services"