Implementing MIPS Adds Up
December 1, 2016
Comments Off

on Implementing MIPS Adds Up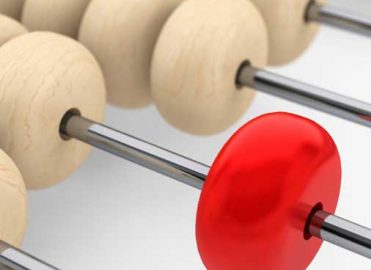 Figure the cost of the new MACRA payment system into your practice's annual budget.
The Centers for Medicare & Medicaid Services (CMS) estimates that, of the 1,380,209 clinicians billing Medicare Part B, approximately 600,000 will be eligible to participate in the Merit-based Incentive Payment System (MIPS) in performance year 2017. If your practice employs one or more MIPS-eligible clinicians, you'll need to factor in the time and money it will cost to participate. The MIPS and Alternate Payment Model (APM) Incentive final rule offers perspective.
MIPS-eligible Clinician Requirements
The MIPS and APM Incentive final rule defines MIPS-eligible clinicians, in the first two years of the Quality Payment Program, as physicians and traditional mid-level providers (physician assistants, nurse practitioners, clinical nurse specialists, and certified registered nurse anesthetists) who bill Medicare more than $30,000 in allowed charges and provide care to more than 100 Medicare patients per year.
Staffing Requirements
CMS used data from the U.S. Bureau of Labor Statistics' May 2015 National Occupational Employment and Wage Estimates to derive mean hourly wages for the staff believed necessary to fulfill MIPS reporting requirements, and then adjusted these wages by a factor of 100 percent to account for fringe benefits and overhead. The results follow (see also Table 42 in the final rule).
| | | |
| --- | --- | --- |
| Occupation | Mean Hourly Wage | Adjusted Hourly Wage |
| Billing and posting clerks | $17.60 | $35.20 |
| Computer systems analyst | $43.36 | $86.72 |
| Physicians | $97.33 | $194.66 |
| Practice administrator | $50.99 | $101.98 |
| Licensed practical nurse (LPN) | $21.17 | $42.34 |
Quality Data Submission Adds Another Variable
The burden associated with MIPS quality performance category requirements is the time and effort practices will spend identifying applicable quality measures, and submitting those measures.
There are four mechanisms for submitting quality performance data:
Claims submission
Qualified registry or a Qualified Clinician Data Registry (QCDR) submission
Electronic Health Record (EHR) submission
CMS Web Interface
CMS anticipates claims, QCDR and registry, and EHR submission mechanisms will have the same start-up costs related to reviewing measure specifications, for a total of eight staff hours. This includes reviewing the quality measures list, reviewing various submission options, selecting the most appropriate submission option, identifying the applicable measures or specialty measure sets, reviewing the measure specifications for the selected measures or measures group, and incorporating submission into the office workflow.
The eight burden hours are broken down as such:
3 hours of an administrator's time (@ $101.98/hr = $305.94)
2 hours of a clinician's time (@ $194.66/hr = $389.32)
1 hour of an LPN's time (@ $42.34/hr = $42.34)
1 hour of a computer systems analyst's time (@ $ 86.72/hr = $86.72)
1 hour of a billing clerk's time (@ $35.20/hr = $35.20)
The estimated start-up cost for a MIPS-eligible clinician's practice to review measure specs is then $859.52, using claims, registry and QCDR, or EHR submission. The burden of submitting the quality measures will vary, however, depending on the submission method.
Claims Submission
To calculate the burden of quality data reporting by clinicians using claims submission, CMS took into consideration the time it would take to:
Gather the required information;
Select the appropriate quality data codes (QDCs); and
Include appropriate QDCs on claims they submit to Medicare for payment.
CMS estimates this process will take anywhere from 0.22 hours to 10.8 hours, per clinician (depending on patient volume); and cost the practice anywhere from $19.08 (0.22 hrs x $86.72) to $936.58 (10.8 hrs x $86.72). For total estimated burden hours per clinician of 8.22 hours to 18.8 hours, or $878.60 to $1,796.10 (see also Table 44 in the final rule).
Qualified Registry or QCDR Submissions
In addition to the shared startup time and cost totals above, practices submitting via a qualified registry or QCDR should factor in three hours per respondent to submit quality data (@ $86.72/hour) for an additional cost of $260.16.
Clinicians and groups will also need to authorize or instruct the qualified registry or QCDR to submit the results of the quality measures and numerator and denominator data on quality measures to CMS on their behalf. For this task, practices should factor in approximately 5 minutes (0.083 hours) per clinician/group, at a computer analyst's labor rate of $86.72 per hour, for a total burden cost of $7.20.
This means, the estimated total startup cost for an individual clinician or group to review measure specifications and report quality data using a qualified registry or QCDR will be $1,126.88, based on 11.083 burden hours per respondent (see also Table 45 in the final rule).
EHR Submission
In addition to the startup costs mentioned above, EHR data submission also requires:
1 hour (@ $86.72/hr) to obtain an account in the CMS identity management system; and
1 hour (@ $86.72/hr) for submission of a test data file.
CMS estimates 12 total burden hours per respondent, for a total estimated annual cost per respondent of $1,206.40 (see also Table 46 in the final rule).
CMS Web Interface
The CMS Web Interface submission method is appropriate for groups, Shared Savings Program Accountable Care Organizations (ACOs), and Next Generation ACOs submitting to MIPS.
The weighted average of the time required to register for the CMS Web Interface across all organizations is 0.40 hours. CMS assumes that a billing clerk will be responsible for registering the group at an average labor cost of $35.20 per hour, so the total burden hours per group associated with the registration process will be $14.08 ($35.20/hr x 0.40 hrs).
On average, CMS estimates it will take each group 79 hours (or 19 minutes per patient) of a computer system analyst's time ($86.72 x 79 = $6,850.88) to submit quality measures data via the CMS Web Interface. This includes the time needed for each group to populate data fields in the Web Interface with information on approximately 248 eligible assigned Medicare beneficiaries and then submit the data.
CMS also estimates that for each group submitting data, a clinician will need to spend one hour per year reviewing quality measures specifications (@ $194.66/hr).
The cost of these 1.40 hours (0.40 + 1.0) is included in the total estimated annual time burden of 80.40 hours and cost per organization of $7,059.57 (see also Table 47 in the final rule).
MIPS Data Validation Survey
The MIPS Data Validation Survey for performance period 2017 will be conducted in late 2018 for data reported in early 2018. CMS assumes the data validation will take 1.5 hours and will be conducted at a billing clerk's labor rate of $35.20 per hour, for a total annual cost per clinician/group of $52.80.
Uncharted Territory
CMS bases much of its assumptions in the MIPS and APM Incentive final rule on past performances in the Physician Quality Reporting System (PQRS) and other quality incentive programs. No one can say for sure how many clinicians will participate in MIPS, or how much it will cost them to do so, until all is said and done.
---
Resources
Medicare Program; Merit-Based Incentive Payment System (MIPS) and Alternative Payment Model (APM) Incentive Under the Physician Fee Schedule final rule; 42 CFR 414, 42 CFR 495; www.federalregister.gov

Latest posts by Renee Dustman
(see all)