Professional Development Is a Perpetual Endeavor
December 1, 2016
Comments Off

on Professional Development Is a Perpetual Endeavor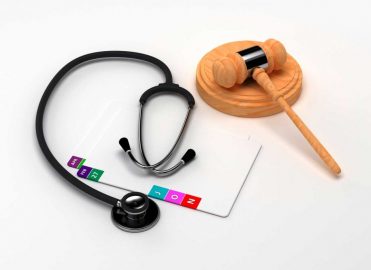 Performance hinges on knowing your strengths, the way you perform, and your values.
It's exciting to pass the examination and earn your Certified Professional Coder (CPC®) credential. After the exhilaration of that success wears off, it's important to know how to manage yourself in the business of healthcare and how to expand your knowledge as you continue your career.
The article "Managing Oneself" by Peter F. Drucker provides an outline on how to conduct feedback analysis based on the following questions.
1. What Are My Strengths?
Make a list of your current skill set. Include work-related activities you love to complete, as well as those that frustrate you.
For example, I like to research medical coding questions and issues and to solve problems, but I get frustrated by computer technology. No matter how many computer operating webinars I listen to, I can't keep up with the fast-paced technology changes. My time is better spent improving my strengths, such as expanding my coding resources and researching capabilities.
I'll continue to try to become computer literate, but I've learned to ask for assistance from experts and to stop wasting time trying to remember a function.
2. How Do I Perform?
"The first thing to know about how one performs is whether one is a reader or a listener," writes Drucker. A reader better comprehends the written word, where as a listener responds better to the spoken word.
You must also understand what type of learner you are. For example, an auditory learner will listen to the speaker, whereas a visual learner will take notes, and a tactile learner will go home and practice the lesson.
To improve your performance at work, you must be aware of other personality traits, as well. For example: Can you make a decision easily, or do you have to seek recommendations before coming to a decision? Do you work well with others, or do you prefer to work alone? Do you thrive under pressure, or do you stress out?
If you ignore these things about yourself, you are setting yourself up for failure. Drucker advises not to try and change yourself. Manage who you are, and play to your strengths.
3. What Are My Values?
Your values need to be compatible and closely aligned with those of your employer. If they aren't, consider a new employer. You may feel disappointment in yourself if you leave a position, but the reality may be that it's just not a good fit for you.
"To work in an organization the value system of which is unacceptable to a person, or incompatible with it, condemns the person both to frustration and to nonperformance," writes Drucker.
4. Where Do I Belong?
Consider where you feel the most comfortable. You may feel right at home in the hustle and bustle of a large company or hospital campus, or perhaps you prefer a quiet clinic or small practice with fewer people and familiar patients. If you've worked in both types without problems, that's great. But often, there is a preference. Decide where you are most comfortable and seek that work environment.
"Successful careers are not 'planned.' They are the careers of people who are prepared for the opportunity because they know their strengths, the way they work and their values," writes Drucker.
5. What Is My Contribution?
To answer this, Drucker recommends you first ask yourself these three questions:
"What does the situation require?"
"How could I make the greatest contribution with my strengths, my way of performing, my values, to what needs to be done?"
"What results have to be achieved to make a difference?"
For example, I realize I can best contribute at work by researching and understanding new CPT® codes, changes, and deletions for the next year. Depending on the situation, your answers to these questions could change frequently.
Answering these five questions can give you useful feedback about managing yourself and taking responsibility for your work relationships. Perform this professional development analysis every one to two years, or whenever your work situation changes. If this type of feedback is part of your current job evaluation, you're already well on your way to managing your performance.
Resources
Drucker, Peter F., Managing Oneself – Harvard Business Classics. Boston: Harvard Business School Publishing Corporation, 2008
---
Deb Pounder RN-BSN, CPC, CPMA, CCS-P, is a coding consultant/auditor with Schenck SC in Appleton Wis. She is a past officer and member of the Appleton, Wis., local chapter.
Latest posts by Guest Contributor
(see all)