Changes to Modified Stage 2 for 2017 Affect Hospitals
In Facility
December 9, 2016
Comments Off

on Changes to Modified Stage 2 for 2017 Affect Hospitals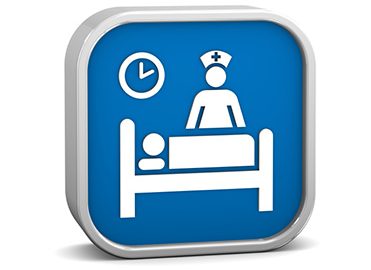 All eligible hospitals, critical access hospitals (CAHs), and dual-eligible hospitals seeking to demonstrate meaningful use of certified electronic health record technology (CEHRT) for the first time in 2017 must attest to Modified Stage 2 or Stage 3 objectives and measures. The EHR reporting period is a minimum of any continuous 90 days between Jan. 1, 2017, and Dec. 31, 2017.
In doing so, facilities can avoid the 2018 payment adjustment. An eligible hospital that does not meet meaningful use for the first time in 2018 will receive a 75 percent reduced update to the Inpatient Perspective Payment System standardized increased amount.
Objective Requirements
There are seven objectives to which providers must attest using 2014 and, if available, 2015 Edition CEHRT.
The EHR Medicare Incentive Program Modified Stage 2 objectives and measures for eligible hospitals and CAHs in 2017 are:
Changes to Objectives and Measures
Please be aware of the following changes for 2017 meaningful use reporting:
The Clinical Decision Support and Computerized Provider Order Entry objects and measures are removed.
The threshold requirement for View, Download or Transmit under the Patient Electronic Access objective is reduced to "at least one patient" (or patient-authorized representative).
New naming conventions for measures are added.
Specific measures affected by changes to the measure calculations policy are identified in the Additional Information section of the specification sheets (linked above).
The attestation deadline is Feb. 28, 2018; however, first time participants must attest by Oct. 1, 2017.
---
Sources:
https://www.cms.gov/Regulations-and-Guidance/Legislation/EHRIncentivePrograms/Stage2Modified_RequireEH.html
https://www.cms.gov/regulations-and-guidance/legislation/ehrincentiveprograms/downloads/paymentadj_hardshipexceptipsheetforhospitals.pdf
https://www.federalregister.gov/documents/2016/11/14/2016-26515/medicare-program-hospital-outpatient-prospective-payment-and-ambulatory-surgical-center-payment
Latest posts by Renee Dustman
(see all)