Distinguishing Limited and Extensive Debridement
In Coding
December 12, 2016
Comments Off

on Distinguishing Limited and Extensive Debridement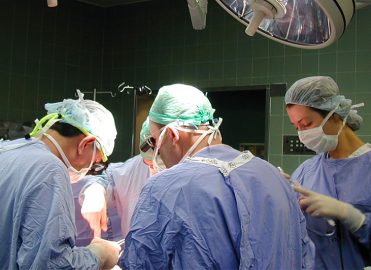 Question: What is the distinction between "limited" and "extensive" debridement as described in CPT® codes 29822 Arthroscopy, shoulder, surgical; debridement, limited and 29823 …extensive, and 29837 Arthroscopy, elbow, surgical; debridement, limited and 29833 …extensive?
Answer: CPT®/AMA guidelines are little use in distinguishing limited versus extensive debridement. To give providers and coders direction, the American Academy of Orthopedic Surgeons (AAOS) has offered specific guidance on this issue:
Code 29822 covers limited debridement of soft or hard tissue and should be used for limited labral debridement, cuff debridement, or the removal of degenerative cartilage and osteophytes.
Code 29823 should be used only for extensive debridement of soft or hard tissue. It includes a chondroplasty of the humeral head or glenoid and associated osteophytes, or multiple soft tissue structures that are debrided such as labrum, subscapularis and supraspinatus.
Similarly, the April 2004 AAOS Bulletin advises, "A … limited debridement (29822) would consist of work done in just a portion of the shoulder, such as the front or the back of the shoulder. To support … extensive debridement (29823), the documentation should support work in BOTH the front and back of the shoulder."
By applying the same concept to the elbow as we do in the shoulder, a limited debridement (29837) occurs in either the anterior or posterior compartment of the elbow, while extensive debridement (29838) occurs in both the anterior and posterior compartments.
The most effective documentation, from both a clinical and coding perspective, would identify the areas/compartments in which debridement takes place. Debridement in a single area or compartment would qualify as limited, while debridement in multiple locations/compartments of either the shoulder or elbow joint support coding for extensive debridement.
Latest posts by John Verhovshek
(see all)