High Deductibles Prompt a "Pay Upfront" Approach to Hospital Surgeries
In Facility
December 12, 2016
Comments Off

on High Deductibles Prompt a "Pay Upfront" Approach to Hospital Surgeries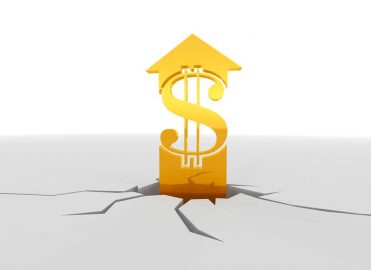 Many physicians and hospitals are asking patients for "estimated" out-of-pocket costs before their care. It ensures payment for doctors who may not receive payment for their services. The hospital push for point-of-service payment is to reduce high deductible healthcare debt from patients who now pay out-of-pocket for services not covered by insurance because the deductible is not met.
Patients who were once paying $10-$30 co-pays are asked to put $2000 or more on a credit card before treatment.
For example, NPR published a story about a woman who was rushed to a hospital by ambulance for an appendectomy and was denied surgery until she came up with money. Unfortunately, she didn't have time to get a credit card before she was carted off in the ambulance:
After arriving by ambulance at the emergency department, Susan Bradshaw lay on a gurney in her hospital gown with a surgical bonnet on her head, waiting to be wheeled into surgery to remove her appendix at a hospital near her home in Maitland, Fla. A woman in street clothes approached her. Identifying herself as the surgeon's office manager, she demanded that Bradshaw make her $1,400 insurance payment before the surgery could proceed.
Bradshaw didn't even have a comb on her, let alone a credit card. According to the article, she "finally got her appendix removed by calling a friend, who read his MasterCard number over the phone."
If there is a true emergency, under the federal Emergency Medical Treatment and Labor Act, the hospital must stabilize and treat the patient before they can ask for payment. Any non-emergent treatments may have financial obligations discussed with the patient before care is provided. This has more patients avoiding treatment until they have an actual emergency or leaving them resentful when the cost damages their credit score.
Source:
Shots: Health News from NPR, Michelle Andrews, "Doctors and Hospitals Tell Patients: Show Us The Money Before Treatment," Dec. 7, 2016.
Latest posts by Michelle Dick
(see all)