Coding: Focus on Patient, Not on Payment
December 13, 2016
Comments Off

on Coding: Focus on Patient, Not on Payment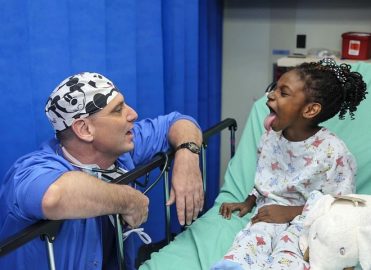 Ten plus years and counting, and accuracy in evaluation and management (E/M) coding can still be troublesome and evasive. The initial guidelines in 1995 had some ambiguity in the examination component. This was clarified and strengthened in the 1997 guidelines, but the complexity of the bullet point-counting system seemed perplexing to many physicians.
We now can still use both sets of guidelines, but there are still many levels being reported incorrectly. While during many years working with coding staff and providers, I have heard many complaints, concerns, and misunderstandings. A few years ago (2012) CNBC did a documentary investigating healthcare fraud and one of the topics included medical coding. It identified businesses created to teach providers to use the coding system to their advantage, and allowing them to make more money.
Often, even the payment methodology utilized in physician practices, particularly if provider compensation plans include paying physicians based on work relative value units (RVUs) can put all of the focus of coding for the financial aspect of coding.
Purpose of Coding
While it is understood that coding and the accuracy of coding does have a financial impact in all organizations, the primary purpose of coding accurately and completely should not be done for dollars. Coding is the language that translates the severity and acuity of the patient and all conditions of the patient and links them to the services being rendered for each unique patient. Coding not only paints the picture of the complexity of the patient, but supports the quality medical care and services provided.
Coding advice to the provider needs to always focus on performing all elements necessary to adequately assess and treat the patient for the highest quality of medical care and then document everything that was done. Coding should be then based on that documentation to accurately represent the patient's condition and services rendered.
EHRs: Avenues of Risk
The advent of the electronic health record (EHR) created a much better source of legible documentation, ease of accessibility for better continuity of care, and functions that readily allow a provider to track or trend specific elements, such as lab values over time. However, the EHR also opened new avenues of risk with 'cloned notes' and 'copy and paste' features, where notes all start to look exactly the same. There can be instances identified where the documentation is extensive but maybe not meaningful and possibly things are done or documented that were not medically necessary to assess and treat the patient, due to the ease of the documentation capture. This can cause grave concerns for coders and auditors, as it is often difficult to challenge a provider that items captured may not be medically necessary as we are not in a role to question their clinical judgment.
While often some areas will 'auto-fill' or pre-populate, it is not medically necessary to have a complete review of systems on every patient, as if a patient presents for a minor problem, many systems may not need to be addressed for a specific encounter. There are also times that the family history may not be significant, if it is completely unrelated or will have no impact to the nature of the presenting problem. It is a perceived risk when every patient seen, regardless of nature of the presenting problem has a comprehensive history and examination.
While certainly every provider and every healthcare organization wants, needs, and deserves to be compensated appropriately for the services they render, over-documentation can lead to over coding. Providers need to focus on the clinical needs of the patient and insure that their documentation is complete for the work they performed and relevant to the care of the patient.
Medical necessity is always the determinate factor for the services rendered and often is much clearer in the realm of diagnostic testing or procedural services, at least in the eyes of the payers, as payment policies and local and national coverage determinations (LCD and NCD) often exist.  There are times that a provider may need a test based on signs on symptoms that is not considered medically necessary, but LCDs, NCDs, and payer policies do provide guidance and help providers know when an Advanced Beneficiary Notice (ABN) may be required.
This is not true of the E/M services; however, over-documentation of things not medically necessary can still be a compliance risk. Evaluation of the reason for the visit, specific to a unique patient on a unique encounter should be performed and managed appropriately. That is the purpose of the evaluation and management codes and is the rationale that should be utilized to determine the appropriate level of service.

Latest posts by Jennifer Swindle
(see all)