Coding Abscess Procedures
In Coding
December 19, 2016
Comments Off

on Coding Abscess Procedures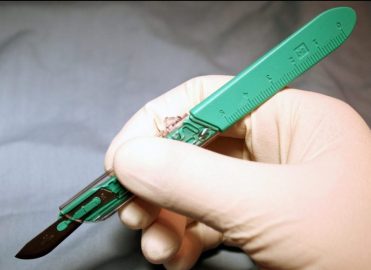 For incision and drainage (I&D) of superficial abscess at any location, turn to 10060 Incision and drainage of abscess (eg, carbuncle, suppurative hidradenitis, cutaneous or subcutaneous abscess, cyst, furuncle or paronychia); simple or single or 10061 …complicated or multiple.
As specified in the code descriptors, use 10060 for single abscess, or for a small collection of purulent material (e.g., paronychia, or a small cyst around a hair follicle). For I&D of multiple abscesses, or of a single large or "complicated" abscess, turn to 10061. The determination of simple/single vs. complex/multiple is the physician's, and must be supported by the available documentation.
For abscesses below the fascia, coding is more specific. Check the CPT® index under the main term "abscess," by location. Explore the index entries to select the most appropriate treatment method (incision and drainage is most common) and approach, if the options are available. Do not code directly from the CPT® index. Rather, confirm your code selection by referencing the full code descriptor in the tabular portion of the codebook.
Within the musculoskeletal section of CPT®, there is a general incision code (20005 Incision and drainage of soft tissue abscess, subfascial (ie., involves the soft tissue below the deep fascia), and codes specific to neck; shoulder; upper arm and elbow; forearm and wrist; hand and fingers; pelvis and hip joint; femur and knee joint, leg and ankle joint, and foot and toes. For example, for I&D of a below the fascia abscess of the foot, codes in the range 28001-28005 (depending on the specifics of the procedure) apply.
Proper code selection depends heavily on the provider's documentation. For example, if the procedure note specifies a "deep" abscesses, check with the provider to determine if the incision went below the fascia, as this could mean the difference between reporting 10060-10061 or a code describing a more extensive procedure.
Latest posts by John Verhovshek
(see all)