Cost of Using Non-standard CT Scanners Goes Up in 2017
In Billing
December 20, 2016
Comments Off

on Cost of Using Non-standard CT Scanners Goes Up in 2017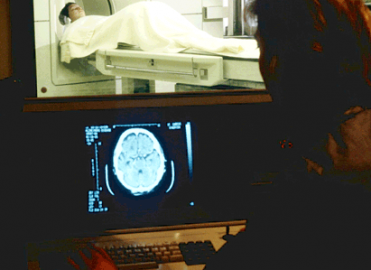 In accordance with Protecting Access to Medicare Act of 2014 (PAMA), and to promote patient safety and public health, the Centers for Medicare & Medicaid Services (CMS) created modifier CT Computed tomography services furnished using equipment that does not meet each of the attributes of the National Electrical Manufacturers Association (NEMA) XR-29-2013 standard) to discourage use of non-standard radiology equipment. Effective Jan. 1, 2016, claims for CT scans described by related CPT codes furnished on non-NEMA Standard XR 29-2013-compliant CT scans must include modifier CT.
Beginning Jan. 1, 2016, CMS reduces payment for the technical component (and the TC of the global fee) of the Medicare Physician Fee Schedule (MPFS) service for CPT codes: 70450-70498; 71250-71275; 72125-72133; 72191-72194; 73200-73206; 73700-73706; 74150-74178; 74261-74263; and 75571-75574, to which modifier CT is appended. The payment reduction is 5 percent in 2016, and dramatically increases to 15 percent in 2017 and subsequent years.
The applicable codes are for diagnostic procedures that include head/brain, abdomen, pelvis, upper extremity, lower extremity, etc. According to the American College of Radiology (ACR), CT simulation for radiation therapy and PET/CT are excluded unless the PET/CT scanner is used for diagnostic CT studies that include any of the codes listed above.
Watch Your Remittance Advice
When such payment reductions are made, Medicare administrative contractors will supply:
Claim Adjustment Reason Code 237 – Legislated/Regulatory Penalty. At least one Remark Code must be provided (may be comprised of either the NCPDP Reject Reason Code, or Remittance Advice Remark Code that is not an ALERT.)
Remittance Advice Remark Code N759 – Payment adjusted based on the National Electrical Manufacturers Association (NEMA) Standard XR 29-2013; and
Group Code: CO (contractual obligation).
Determine Compliance
Not sure if your organization's CT equipment complies with the XR 29 Standard? You can download a digital version of the NEMA XR 29-2013 Standard from the NEMA website for free.
Generally speaking, the Standard identifies common CT system attributes such as:
DICOM radiation dose structured reporting
Dose check feature
Automatic exposure control
Reference adult and pediatric protocols
ACR recommends that providers contact their CT scanner's manufacturer, and visit the manufacturer's XR-29 Vendor Certification web portal on the MITA Smart Dose website to download verification of compliance.
---
Source:
https://www.cms.gov/Outreach-and-Education/Medicare-Learning-Network-MLN/MLNMattersArticles/Downloads/MM9250.pdf


Latest posts by Renee Dustman
(see all)