CMS Finalizes Standards for Issuers and Health Insurance Marketplaces
In CMS
December 28, 2016
Comments Off

on CMS Finalizes Standards for Issuers and Health Insurance Marketplaces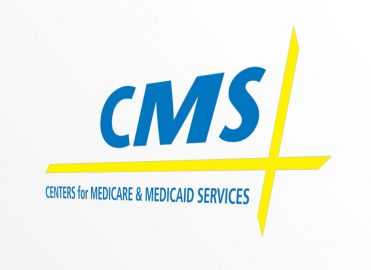 The Centers for Medicare & Medicaid Services (CMS) is creating a next generation risk adjustment model that will: (1) account for the number of individuals who had a Marketplace plan for less than 12 months; (2) better account for the risk of high-cost patients; (3) improve compensation for healthier members; and (4) use prescription drug data as another way to account for sicker members.
Timothy Stoltzfus Jost, J.D., an Emeritus Professor at the Washington and Lee University School of Law, explains, "The 'payment notice,' as the rule is called, is an annual CMS omnibus rule that pulls together in one place all the major changes that CMS intends to implement for the next plan year for the marketplaces (in particular in the federally facilitated exchange (FFE) and federally facilitated SHOP marketplaces); the premium stabilization programs; and the health insurance market reforms generally. Most of the provisions apply for 2018, but a few will apply for 2017 and others for 2019 or later." (HealthAffairsBlog)
Below are some provisional highlights in the Benefit and Payment Parameters for 2018 final rule.
Updates to the Risk Adjustment Model
Accounting for Partial Year Enrollment: CMS is incorporating partial year adjustment factors in the adult 2017 and 2018 benefit year risk adjustment models.
Incorporating Prescription Drug Utilization: CMS is finalizing the use of prescription drug utilization data beginning for the 2018 benefit year.
High-Cost Risk Pool: CMS is finalizing the creation of a pool for high-cost enrollees, where an adjustment to issuers' transfers would fund 60 percent of an issuer's costs for individuals with claims above $1 million.
Administrative Costs in Transfer Formula: CMS is finalizing an adjustment to reduce the calculation of statewide average premium used in the risk adjustment transfer formula by 14 percent beginning in 2018.
Publication of Final Coefficients: CMS is finalizing the proposal to issue final 2018 benefit year coefficients through guidance prior to the 2018 benefit year risk adjustment calculations using the 2013, 2014, and 2015 MarketScan® data in the early spring of 2017, prior to rate setting.
Future Recalibration: CMS will use data from external data gathering environment (EDGE) servers — the systems issuers use to submit data for the risk adjustment and reinsurance programs — to recalibrate the risk adjustment models beginning in 2019.
Risk Adjustment Data Validation: CMS will update the risk adjustment data validation process, including proposals related to the review of prescription drug data, random sampling for issuers below a certain size, and the establishment of a discrepancy and administrative appeals process.
FFM User Fee for 2018: CMS is finalizing a federally-facilitated Marketplace (FFM) user fee rate of 3.5 percent of premiums for the 2018 benefit year. The final rule will charge issuers operating in a state-based Marketplace on the federal platform (SBM-FP) a user fee rate of 2 percent of premiums for the 2018 benefit year. They are also allocating at least 3 percent of user fees to outreach and education.
Premium Adjustment Percentage: For 2018, CMS is finalizing a premium adjustment percentage of approximately 16.17 percent, reflecting an increase of 2.6 percent from 2017.
Annual Limitation on Cost Sharing: CMS is finalizing a maximum annual limitation on cost sharing for 2018 of $7,350 for individual coverage and $14,700 for family coverage.
Eligibility, Enrollment, and Benefits
Special Enrollment Periods: CMS is codifying several special enrollment periods that are already available to consumers through the FFM.
Child Age Rating: CMS is finalizing updates to the child age rating structure to better reflect the health risk of children and to provide a more gradual transition when individuals move from age 20 to 21.
Reassessment of the 5-Year Ban on Market Reentry upon Withdrawal from a Market: CMS is finalizing several changes to the guaranteed renewability regulations that would address instances where issuers may inadvertently trigger a market withdrawal and 5-year ban on market reentry. The final rule also provides that an issuer may replace all of its existing products with new products without triggering a market withdrawal, as long as the issuer matches new products with existing products for purposes of subjecting the new products to the federal rate review requirements, as if the requirements applied to the new products, to the extent otherwise applicable to coverage of the same type and in the same market.
MLR Rebate Impact on New and Growing Issuers: CMS is finalizing amendments to the medical loss ratio (MLR) provisions that will allow issuers the option to defer reporting of policies newly issued with a full 12 months of experience (rather than only policies newly issued and with less than 12 months of experience) in that MLR reporting year, and the option to limit the total rebate liability payable with respect to a given calendar year.
For complete details, please see the final rule.
Latest posts by Renee Dustman
(see all)